The GlobeDays were dedicated for follow up and evaluation of the World Championship in Cooperation (WorldCiC) in Kampala, Uganda in June this year – a big event with many programs and experiences! The GlobeDays started on UN Day the 24 October at the HQ of the Swedish Association for Municipalities and Counties. Children, youth and adults; teachers, politicians, civil servants, project leaders and artists came together with scientists, NGO's and companies gave ideas for the coming events which are planned to take place in Kuala Lumpur, Malaysia 2010 and Brussels or Quito in Ecuador 2012.
The second day representatives from five municipalities in Sweden who have established partnership with cities/municipalities in the Lake Victoria Region joined the GlobeDays and presented their projects. Mayor of Mukono, Uganda came together with a delegation and reported together with the Swedish partners from Vimmerby. The Mayor pointed out the impact the WorldCiC had at all levels in Mukono. Prof. Birgitta Qvarsell, Stockholm University, Pedagogical Institution, showed a DVD called Impressions Signs – a summary of her studies of Globetree.
Mr. Lars Johansson launched the first version of his 6 minutes film called Connected Dreams – which became one important part of the WorldCiC.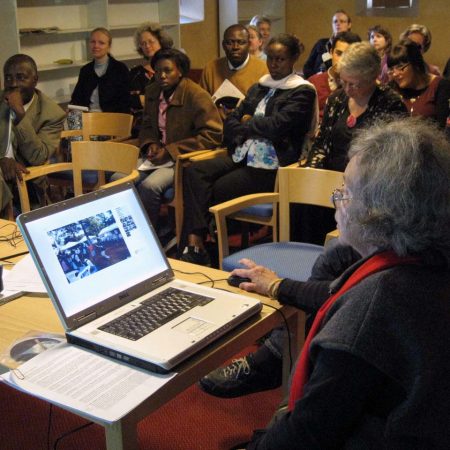 Inlägget finns också på:
Swedish