It started 1990. Two girls of Globetree accompanied two presidents to the official signing of the UN Convention of the Rights of the Child at United Nations in New York.
1998 UN Secr. Gen. Kofi Annan took water from the fountain at the United Nations, New York, to be united with waters of the world at the Future Vessel event.
2000 Globetree received UNEP Global 500 Roll of Honour Award and was asked by UNEP 2001 to establish and run a Children's Meeting Place on the grounds of the United Nations, Nairobi in Kenya.
The  Meeting is a a tree where children from all walks of life meet and dialogue with leaders of the world.
Globetree has DPI and ECOSOC statues to the UN since 1996/1999.
Convention of the Right's of the Child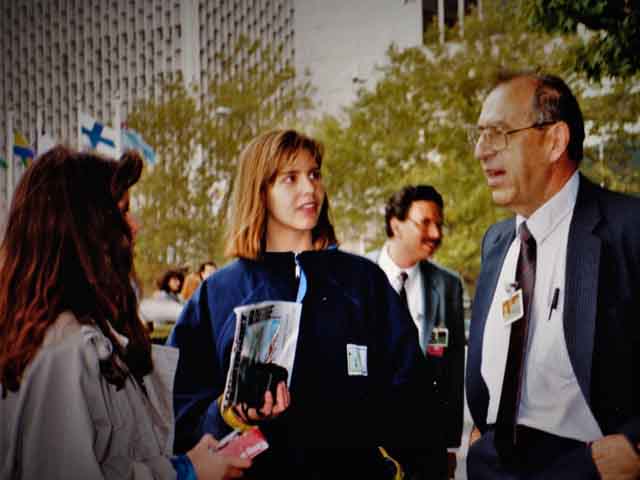 UNEP Global Roll of Honour Award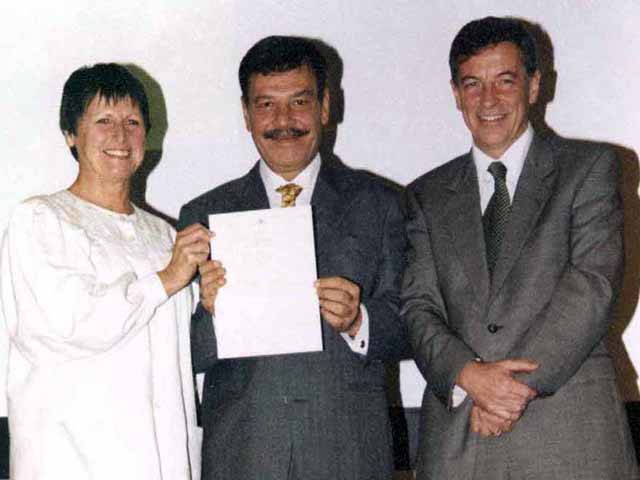 Safe Water 2000 Conference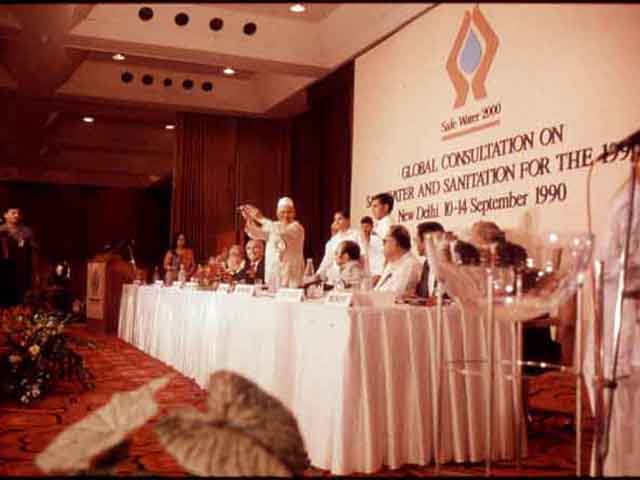 Kofi Annan
Opening Ceremony of UN Habitats 18th Session of Human Settlements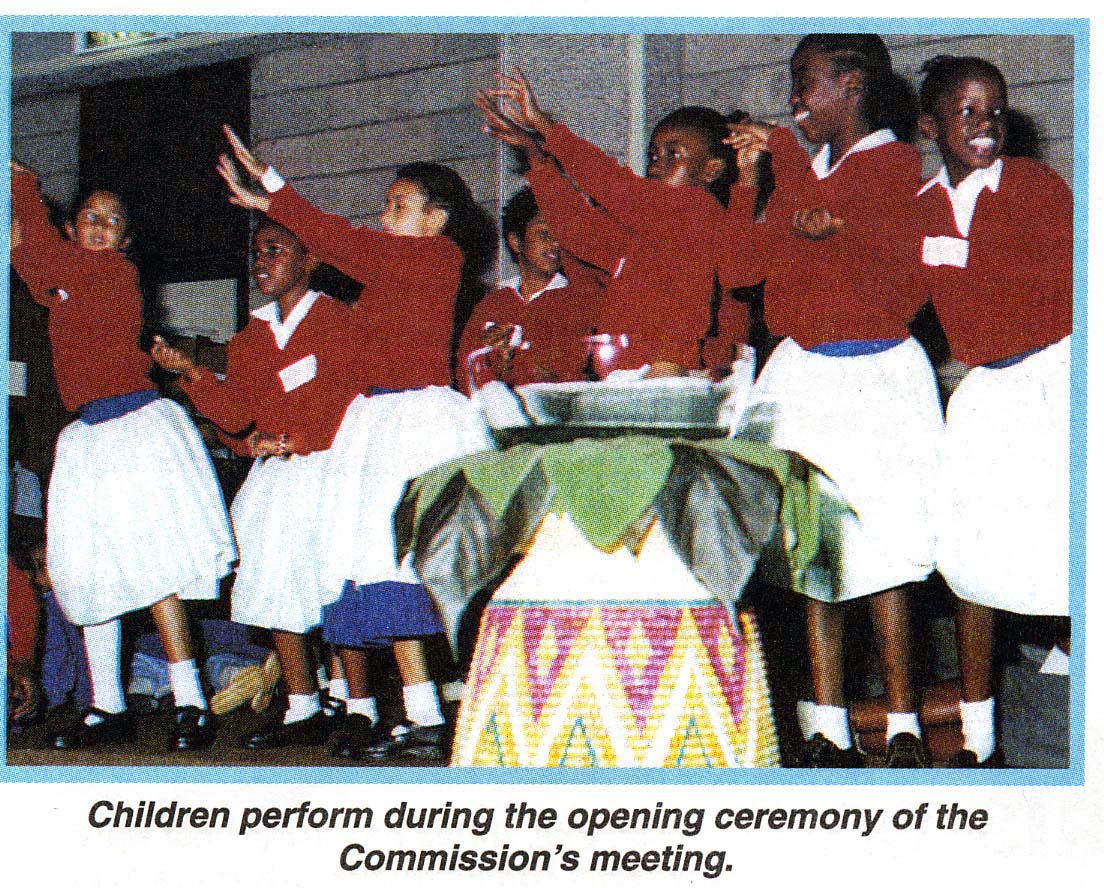 – It's now – it's now you can reach the world's leaders! Go for it! Go!
That's what Kajsa says to the 300 children before the inauguration program starts. Tears fall down the cheeks of all in the audience. The President of Kenya Arap Moi invites the children for lunch and Globetree is asked to establish and run a Children's Meeting Place on the grounds of United Nations, Nairobi.
It is the 16 February 2001. The audience is ministers of environment and ambassadors from the world participating in the 18th Session of Human Settlements. Globetree is responsible for the Opening Ceremony and work together with 300 children from 10 schools and children centres in Nairobi slum areas. The children perform their struggle to survive. Lack of food, their parents dying in Aids, poisoned water and how corruption affects them. All in the audience are deeply moved by the children's messages. Kajsa Dahlström, president of Globetree sits next to Dr. Klaus Toepfer, UNEP Executive Director and whispers in his ear: – It's these tears that change the world – not your papers. Take care of this moment when children touch the hearts of leaders of the world! Dr. Toepfer whispers back: – Come with a suggestion!
The suggestion is to establish a meeting place where children and leaders of the world meet and the place is a big beautiful acacia tree close to the UN offices and gets the name the Children's Meeting Place.
Globetree activities at the United Nations in Nairobi
May 2001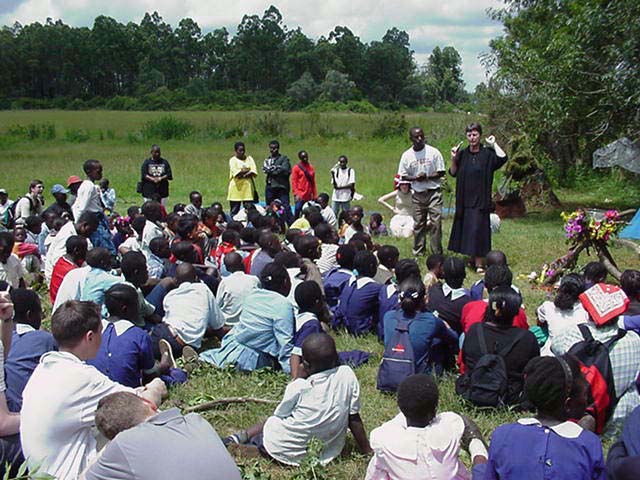 September 2001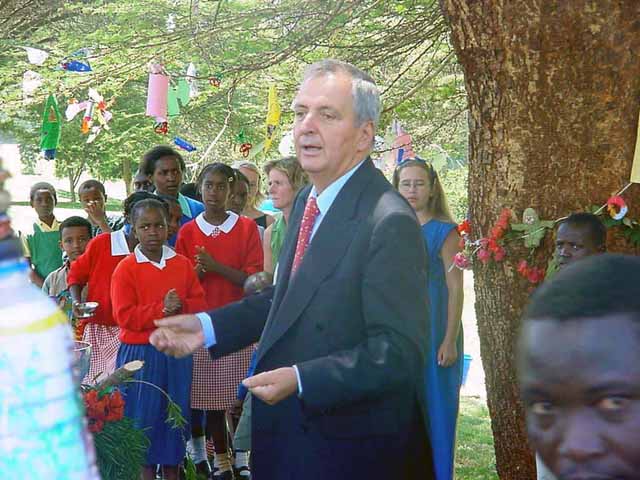 April 2003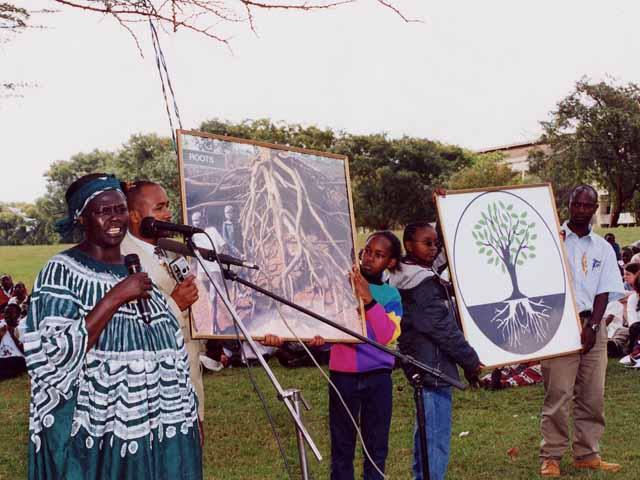 Planning for a Children's Meeting Place
UNEP Exec. Dir. Dr. Klaus Toepfer at the Inauguration of the Children's Meeting Place
Prof. Wangari Maathai, founder of the Green Belt Movement speaks at the Children's Meeting Place
November 2003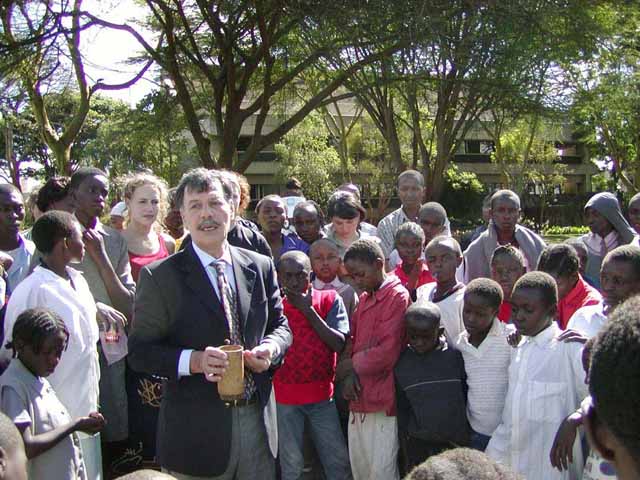 November 2004 – 7 Stones Ceremony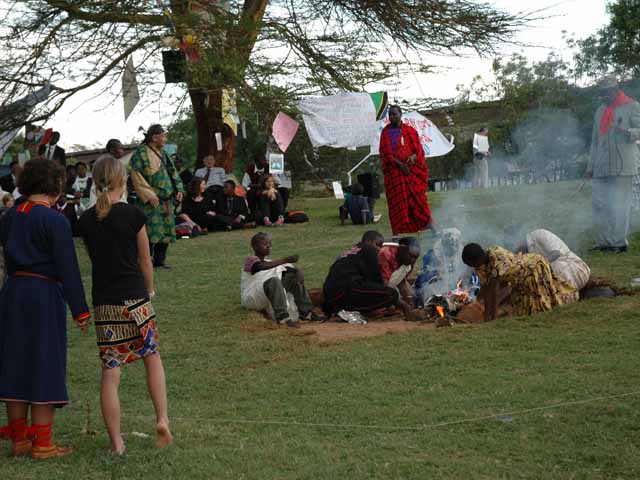 November 2004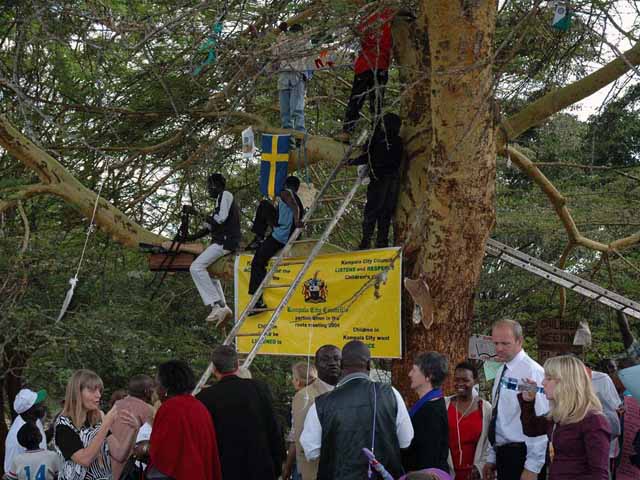 UNEP Deputy. Exec. Dir. Shafquat Kakakhel at the Second Preparatory Roots  Meeting
Inauguration of the Indigenous 7 Stones Fireplace at the Children's Meeting Place
International Roots Meeting
June 2005
November 2005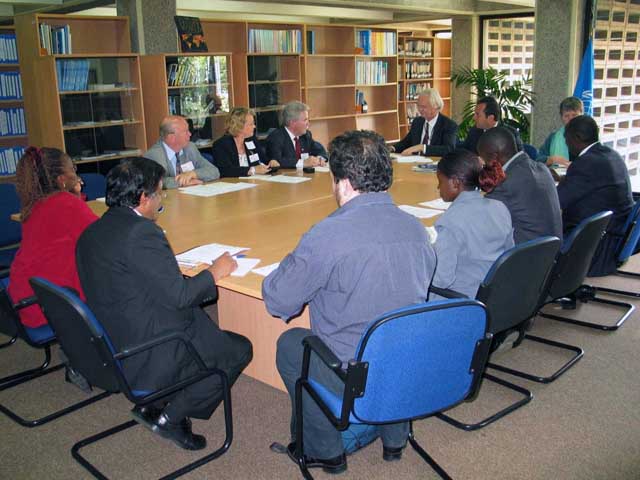 November 2006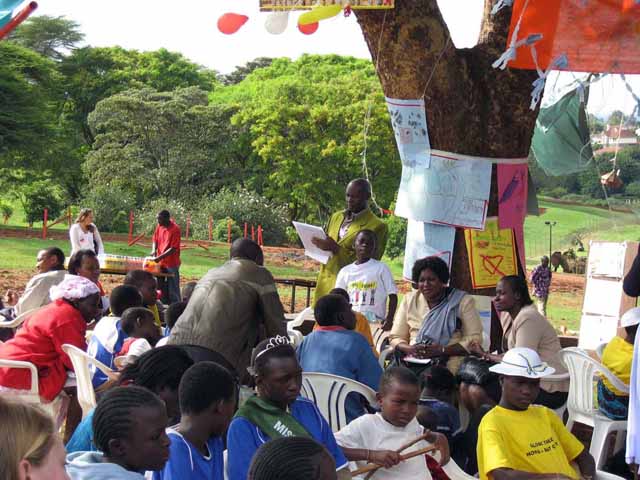 Roots Meeting and Way Forward
Lord Mayor of Stockholm at UNEP to prepare for the World Championship in Cooperation in Stockholm
Preparatory Meeting for the World Championship in Cooperation in Kampala
UNEP Conference on Globalization and the Environment
Children's Garden Exhibition – We live in the streets…
UNEP Exec. Dir. Achim Steiner welcomes the Future Vessel to UNON
November 2011 – 10 year anniversary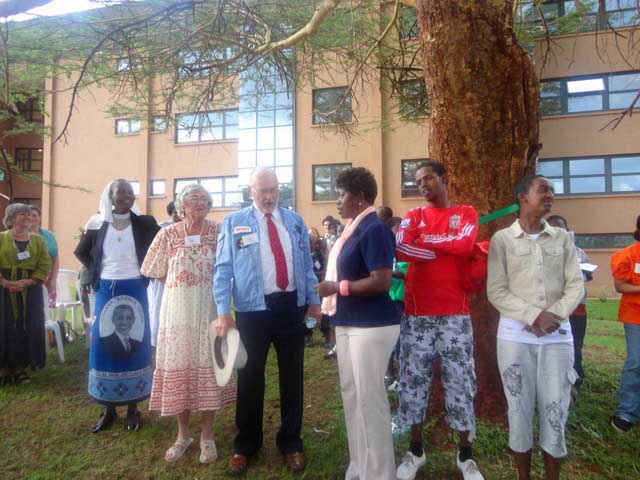 January 2013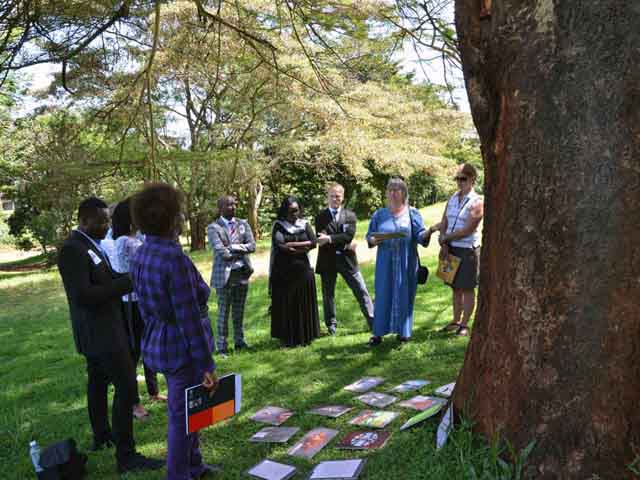 January 2015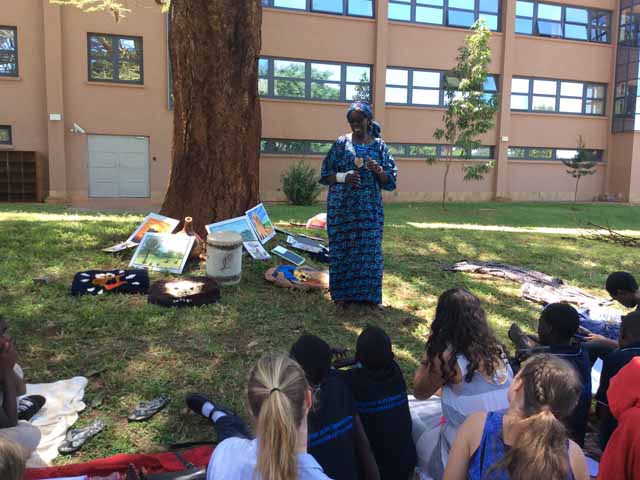 Astronaut Loren Acton is the Guest of Honour at the 10 year's anniversary of the Children's Meeting Place
Display of suggestions to a sign board for the Children's Meeting Place by inmates at six female prisons in Sweden
Children from Kenya, Tanzania, Uganda and Sweden give ideas to make the Children's Meeting Place more visible and fun
Children from 25 nations present ideas to make the Children's Meeting Place more visible and fun at the Stockholm City Hall
Mr Stephen Stannah, Chief, Facilities Management and Deputy Chief Ms Talia Owen-Frigyik present a possible site for the development of the Children´s Meeting Place
Kajsa Dahlström tells the children she will go to Nairobi for the development of the Children's Meeting Place
Inlägget finns också på:
Swedish