European Commission in Brussels inaugurates the Children's Meeting Place 2008
– I want a place like this at Berlaymont in Brussels, said the Vice President of European Commission, Ms Margot Wallström already 2002 when she was EU Commissioner for the Environment and sat together with children at Soweto Children's Meeting Place. Today six years later the 4th of March Margot Wallström's wish comes true.
Vice President of European Commission Ms Margot Wallström and Mr Franco Frattini officially presented the tree a Planetree (Platannus hybrid) at the Berlaymont Esplanade to the children of Europe. The 4th of March pupils and students came from the European School in Brussels and united water and soil from places they care for and handed over the united water and soil to Ms Margot Wallström and Mr. Franco Frattini. – This tree will be a place to meet, talk, discuss and learn from one another. – Your ideas, concerns and visions are important to us! said Ms Margot Wallström and Franco Frattini. The ceremony took place at the conference The Rights of the Child at the European Forum.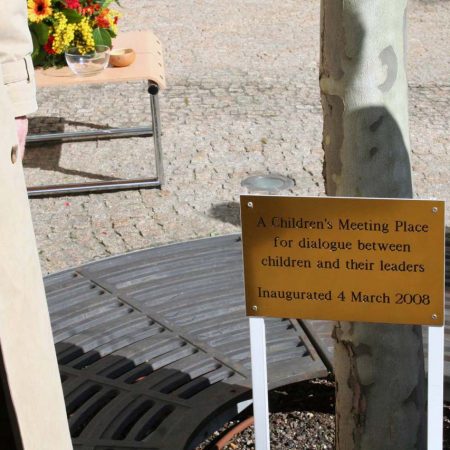 Inlägget finns också på:
Swedish