A Swedish delegation of 33 children, youth and adults from four City Districts of Stockholm and three municipalities took part of the study-tour to Kenya in June. The study-tour was an extensive in-service training by special programs around the Children's Meeting Place at the grounds of United Nations in cooperation with UNEP and UN Habitat. Further programs were presented at the Museums of Kenya, at the Bomas (outdoor museum) as well as field-studies to orphanage homes, schools and to a countryside village outside Nairobi. Globetree supports the Children's Garden program which is situated between two slum areas of Nairobi; Kibera and Dagoretti. During the visit children shared their life experiences with the Swedish delegation with dance, songs, poetry and music.
Preparations for the Children's Water Way
A two-day workshop took place in Nairobi together with 20 participants from the Lake Victoria Region; Kampala, Entebbe, Mukono and Busia (Uganda) Kisumu and Homa Bay (Kenya) and Mwanza (Tanzania). The Swedish and East African groups worked together to plan for the Children's Water Way and Children's Dialogue with Mayors at the Stockholm Water Symposium in August.
Two youths from Sweden joined the study-tour to Kenya to assist the Lake Victoria Children & Youth Network in creating the Newsletter "The Way Forward". Children from Kenya, Uganda, Sweden and Tanzania created the first issue with focus on the Children's Meetings Places; the Mother Tree at the UN, Nairobi and the trees which have been inaugurated in East Africa and Sweden. The Newsletter will be distributed in the Lake Victoria region and inspire cooperation between youth in the region.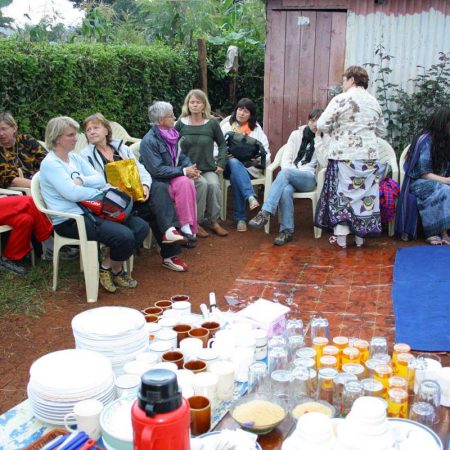 Inlägget finns också på:
Swedish