YAWA (Yayasan Anak Warisan Alam) 4th International Children's Conference – Sustain Today for Tomorrow – Malaysia. Eight countries participate and Globetree is keynote speaker. After the speech Peroy is leading workshops inviting young people to improvisations with Balinese masks.
Peroy's reflections during and after the workshops:
I have worked with masks and improvisations with masks together with many young people over many years. But I never got so strong and joyous responses. The Malay youth responded was far beyond what I ever encountered. When they took on the masks the laughter were hysterical. Afterwards they told me they must always be 100% focused on their academic studies – there is no space in the curriculum for fun and creative happenings. It was impressive and gave hope to see how daring and quickly these young people made unique progress in the workshops – both male and female. I reflected on this. What happens when the creative subjects are missing in the school? If you only focus on theory and academic results – what future will we get?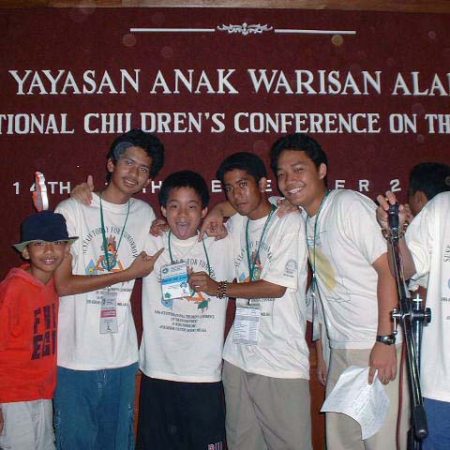 Inlägget finns också på:
Swedish