Christmas Party in Kawangware
a slum area in Nairobi, Kenya
The Christmas party took place in Kawangare, one of Nairobi's slum areas. Globetree and the Swiss organization Youth for Hope prepared for the party.
We planned for 80 children, but the queue to the food became alarmingly long…It was not 80 – almost 150 children!
The children understood – they shared the food, sweets and sodas in a wonderful manner. Before they left they got clothes and shoes.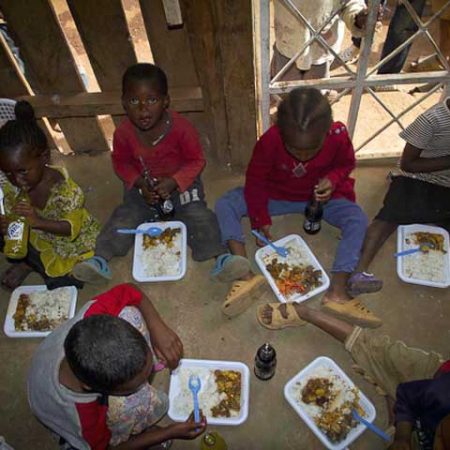 Inlägget finns också på:
Swedish