The GlobeDay with the Swedish Minister of the Environment a Cosmonaut and representation from UN-Habitat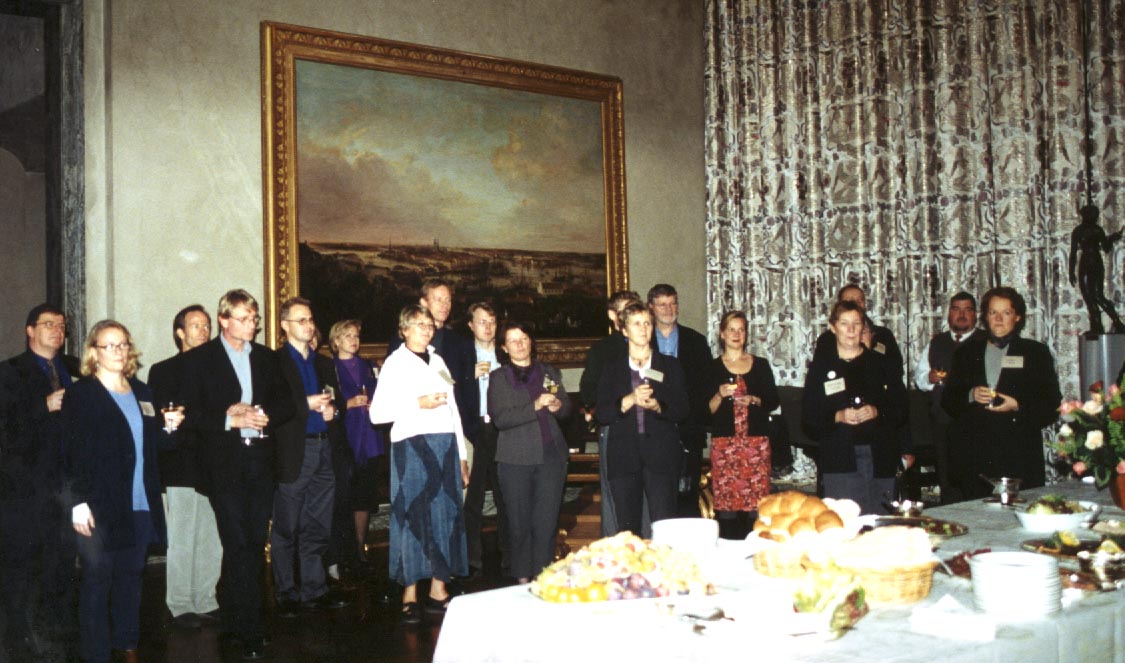 Globeday 2000

---
Minister of Environment Mr. Kjell Larsson (Sweden), Cosmonaut Dorin Prunariu, Lord Mayor of Stockholm Mr. Axel Wennerholm and Dr. Kalyan Ray, senior advisor UN Habitat participate in the GlobeDays at Sida.
The Yearly GlobeDays 20 – 21 October are kick off for the Future Vessel Event – Roots and Space 2002. We start at Sida (Swedish International Development Cooperation Agency) with a follow up workshop at Sisab Academy. Swedish Minister of Environment Mr Kjell Larsson opens the GlobeDays giving his whole heartedly support to Globetree for our work with children and youth. Lord Mayor of Stockholm Mr Axel Wennerholm welcomes the Future Vessel to take place at the Globe Arena and be an important part of Stockholm celebrating 750 years. Cosmonaut Dorin Prunariu, Association of Space Explorers renew his commitment to support the Future Vessel and will personally be there 2002. Dr. Kalyan Ray, senior advisor at UN Habitat Executive Office invites Globetree to participate in the UN Habitat program "Managing Water for African Cities".
200 persons join the GlobeDays. They will make the preparations in their cities/municipalities for the Future Vessel and share ideas and network for the event.
Heroines and heroes of the Globetree.
The opening program of the GlobeDay is a slide show with the project leaders of the 30 municipalities in the leading role. It is a dedication to the anchors of the Globetree, the project leaders who do the huge and important ground work at the local level. Globetree hands out a wayang puppet – a token of appreciation for the great work and inspiration to the Future Vessel.
At SISAB Academy a Future Vessel is created and the youth take the stage and give suggestions for the Roots and Space Event 2002.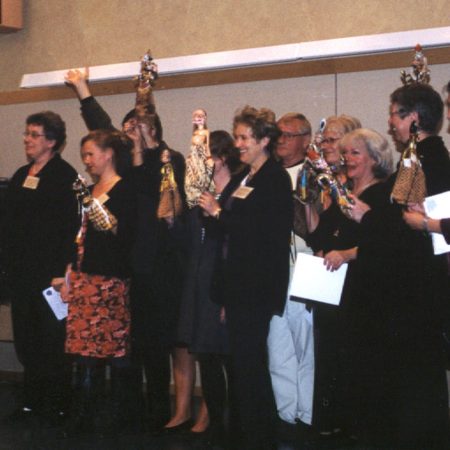 Inlägget finns också på:
Swedish