Opening Performance of Child's Life in Farsta
31 August
The opening performance of  Childs Life took place in Farsta elementary school. During September, My Life and Child's Life will be performed in and around Stockholm. The tour will then continue to the north of Sweden in October.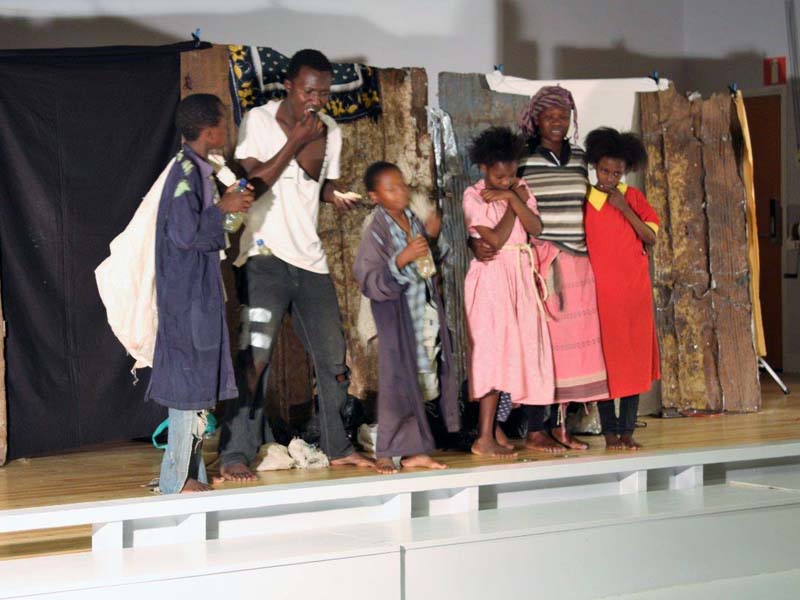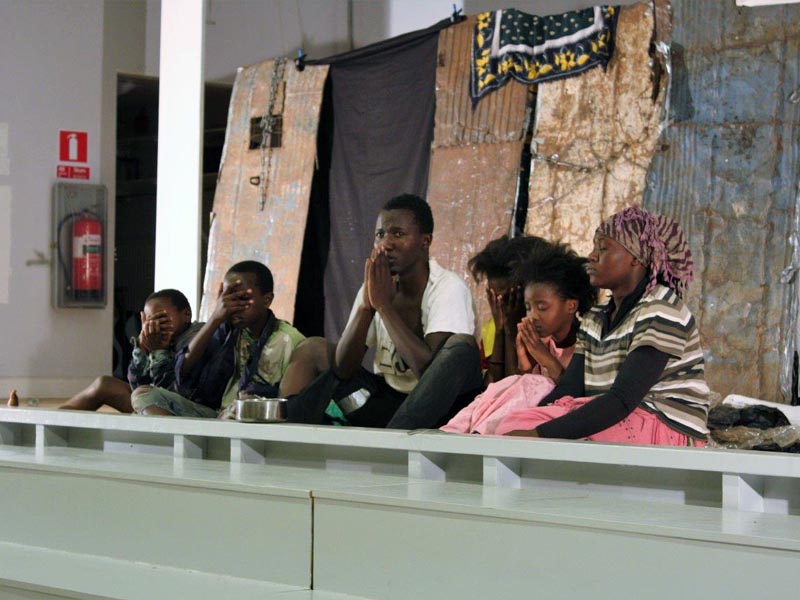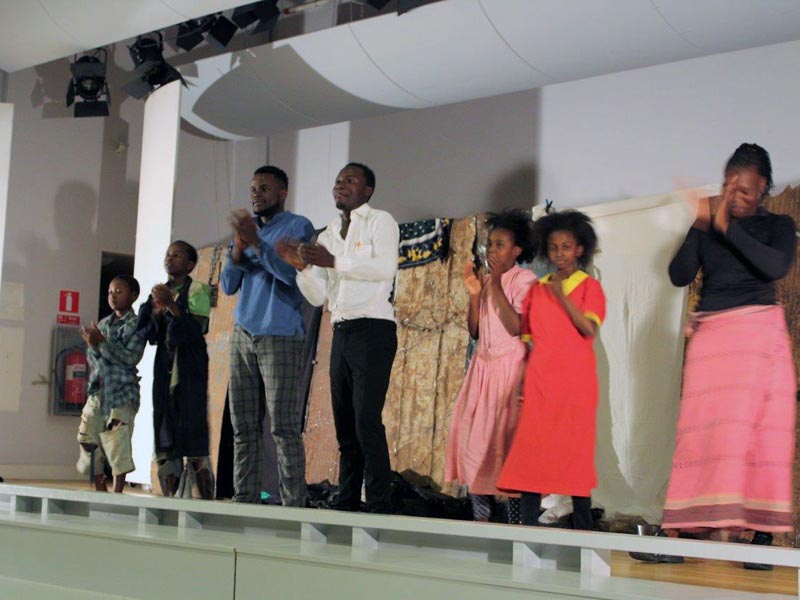 Gustavsbergsteatern
4 September
What a great theatre! And it was so nice with all the discussions in the classrooms at Ösbyskolan. Too bad – we forgot to take photos!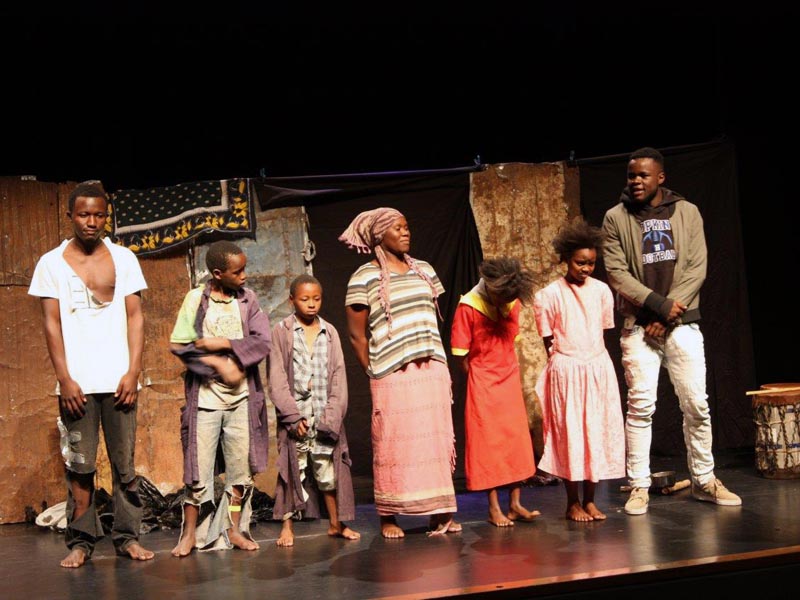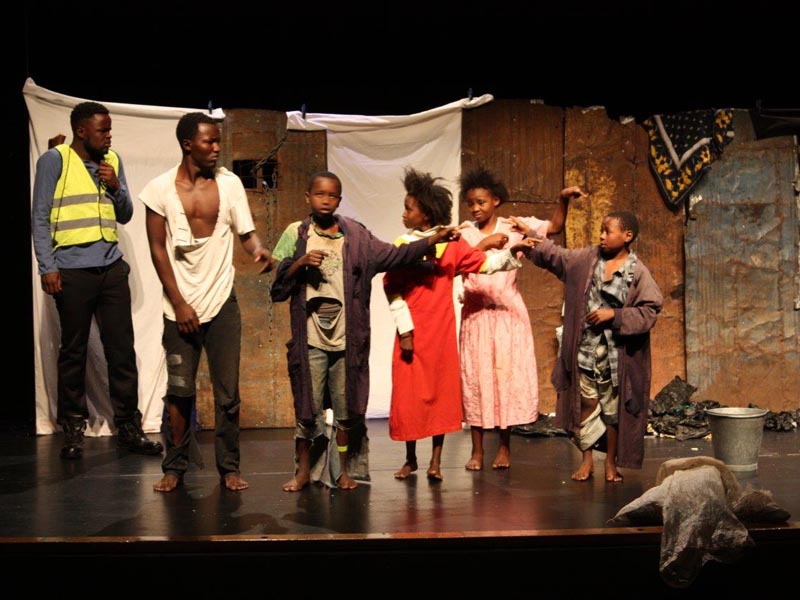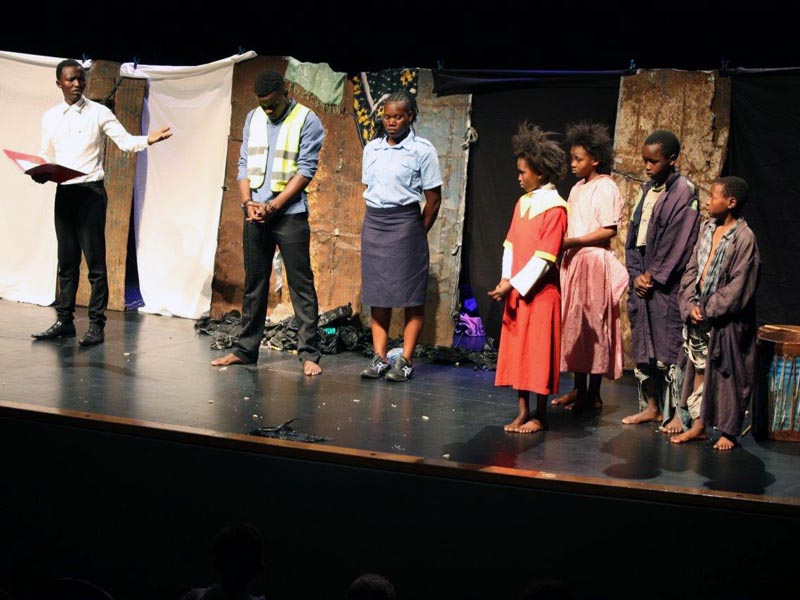 Visit at Farsta School in Stockholm
5 September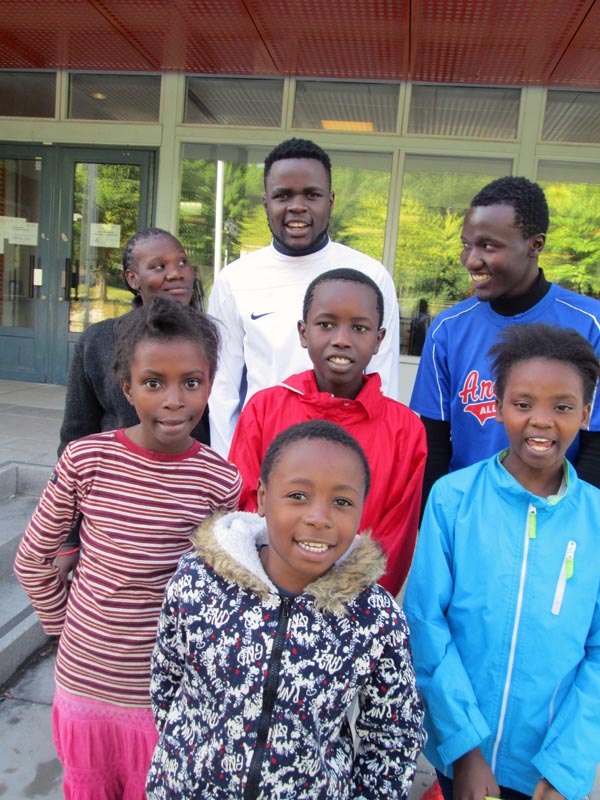 Saltsjöbadens Samskola (School) in Nacka
7 September
Saltsjöbadens Samskola (School) in Nacka
8 September
Change roles, play and have fun is part of the warm up before the audience arrive.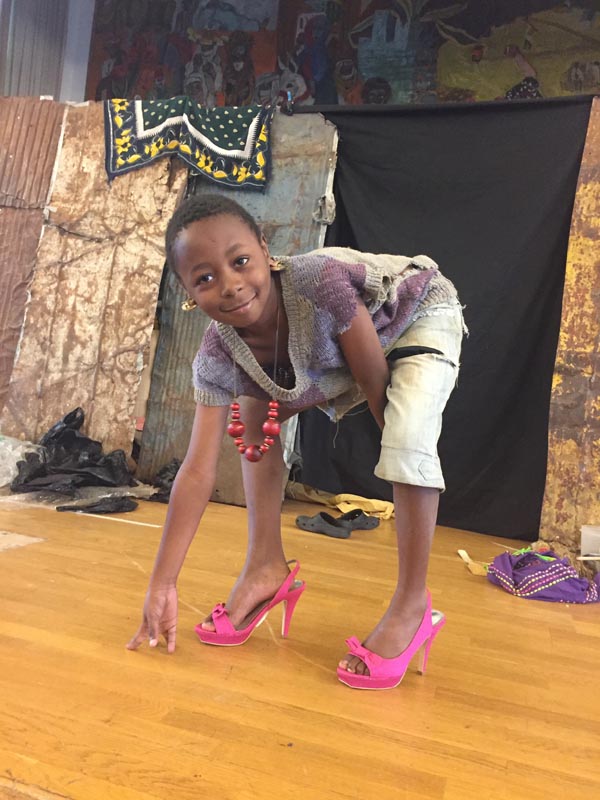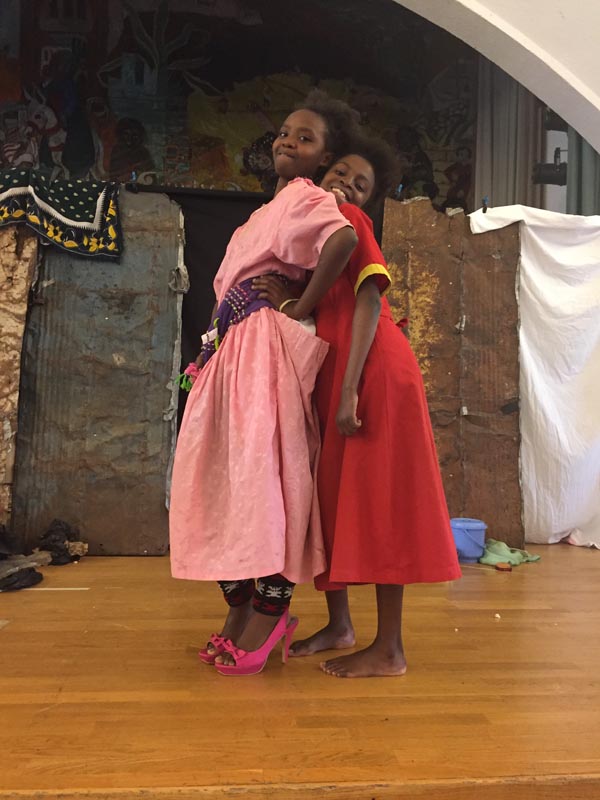 A lot is new – like bubbles in the chest!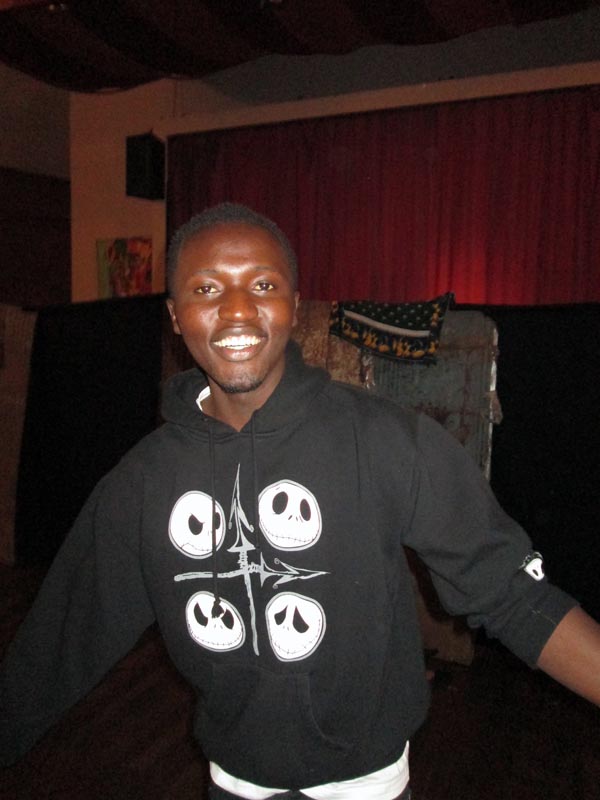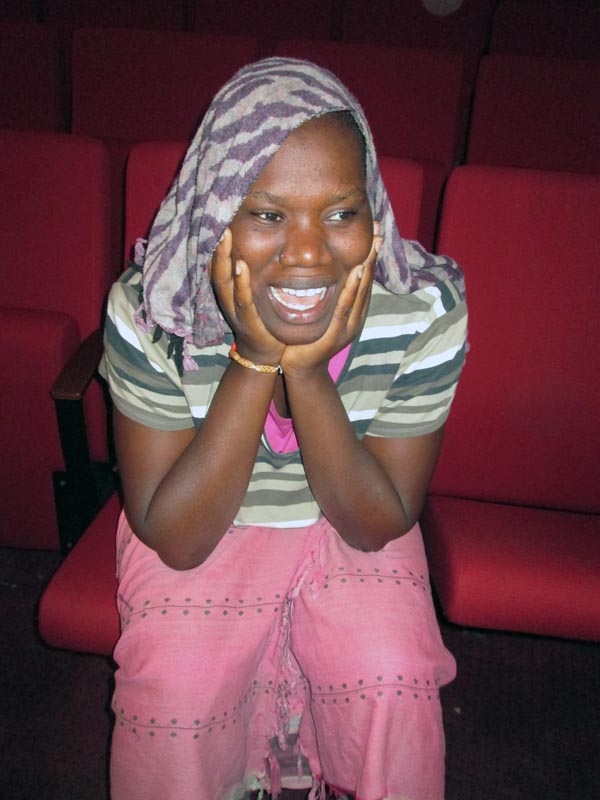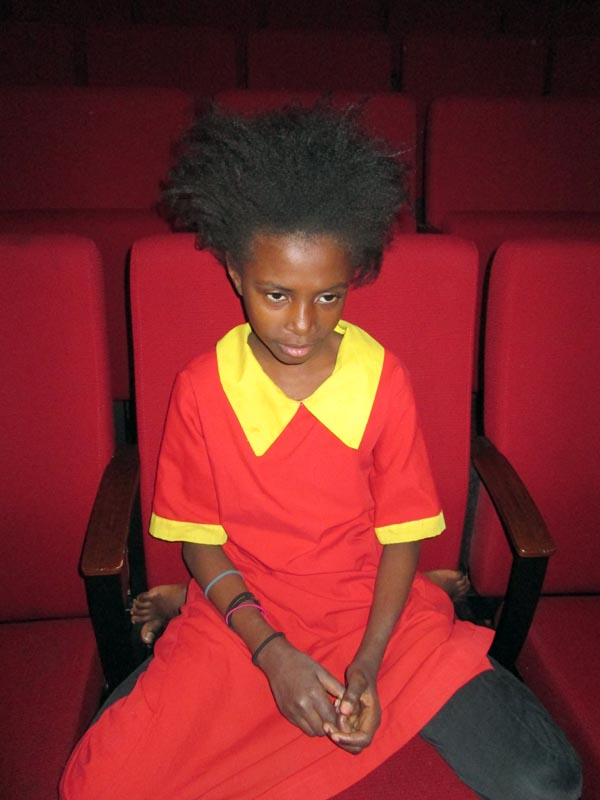 Björkebyskolan Järfälla
13 september
We are the theatre group from Dandora! We slowly get the feel of team!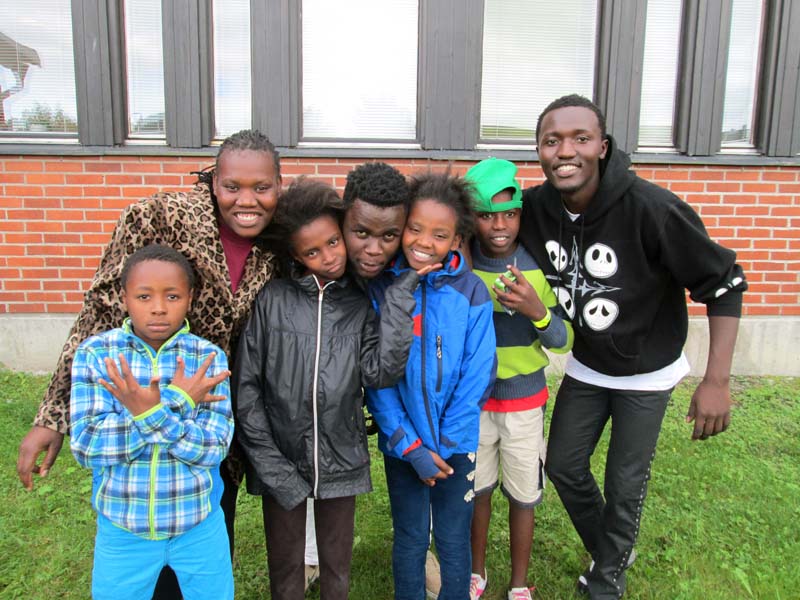 Blå Huset Tensta
14 september
It was special when we performed for so many policemen in Tensta. So different between Sweden and Kenya.
We had such a good talk after the performance – together with pupils from secondary school.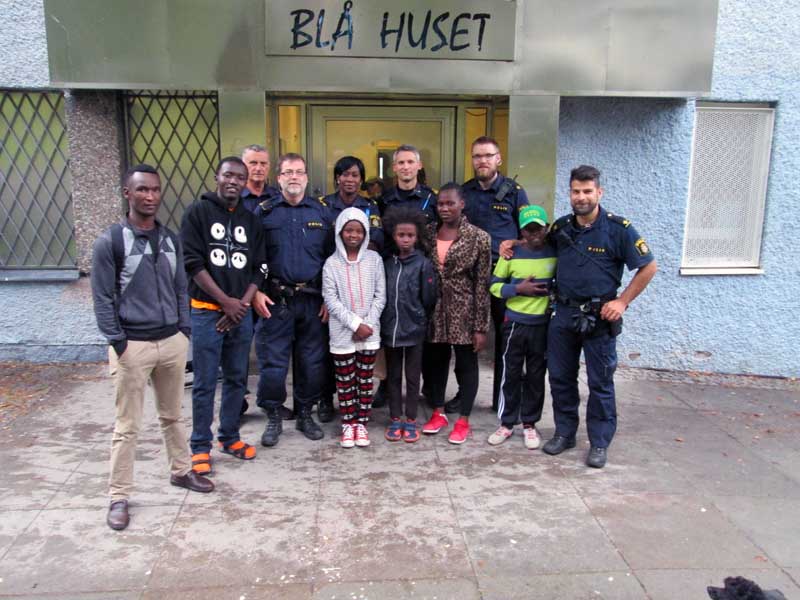 Here we are – resting
15 September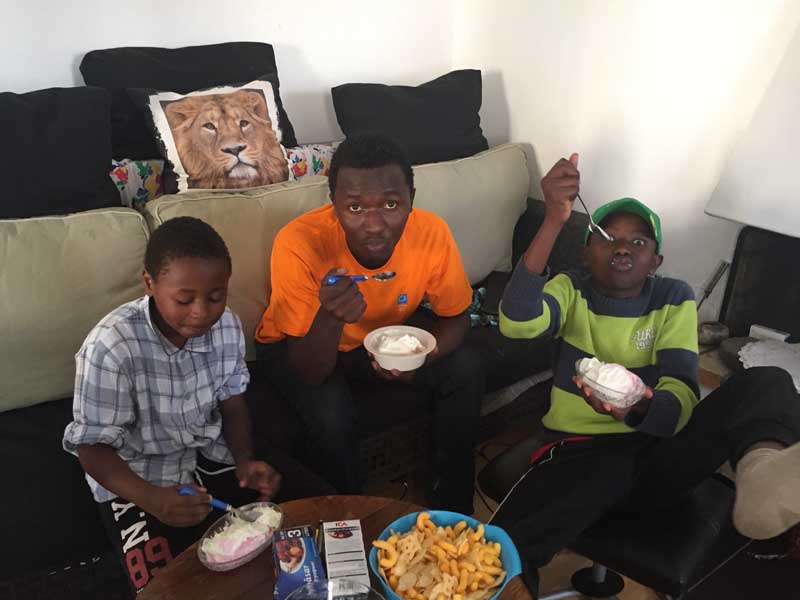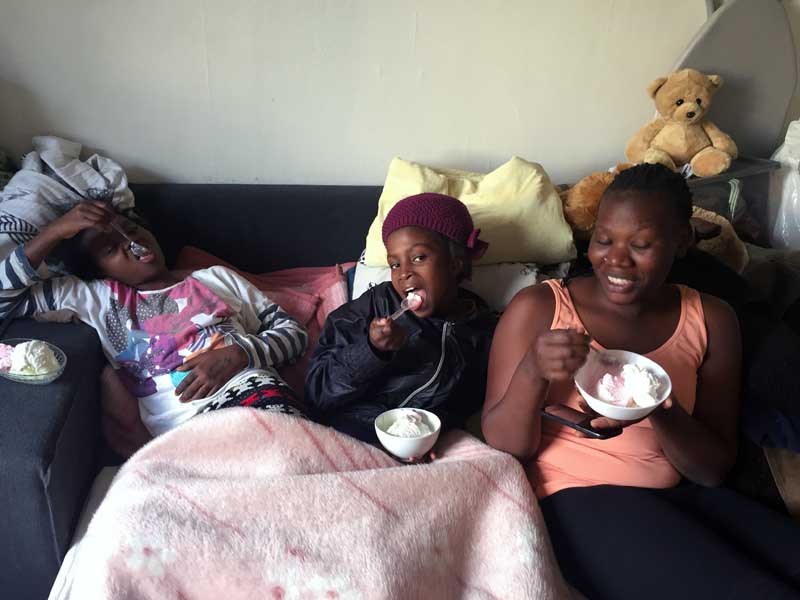 Daniel's first visit to a dentist
19 September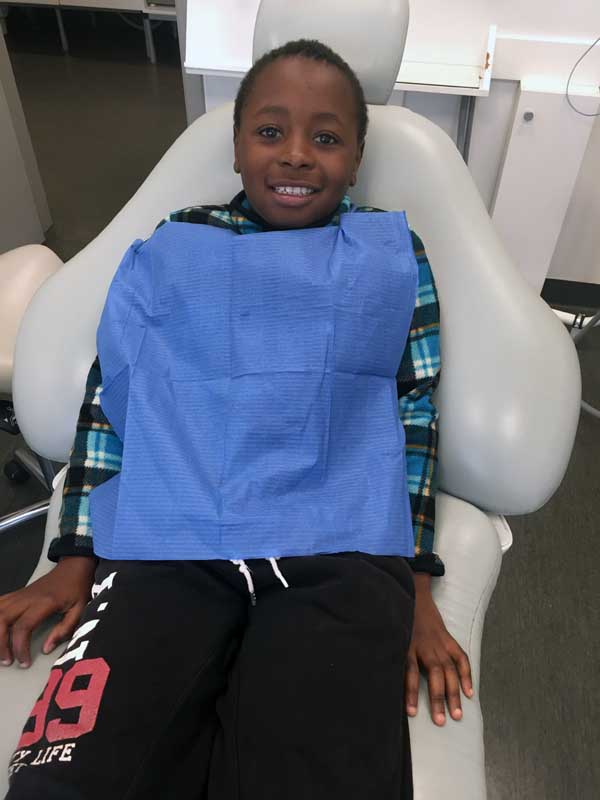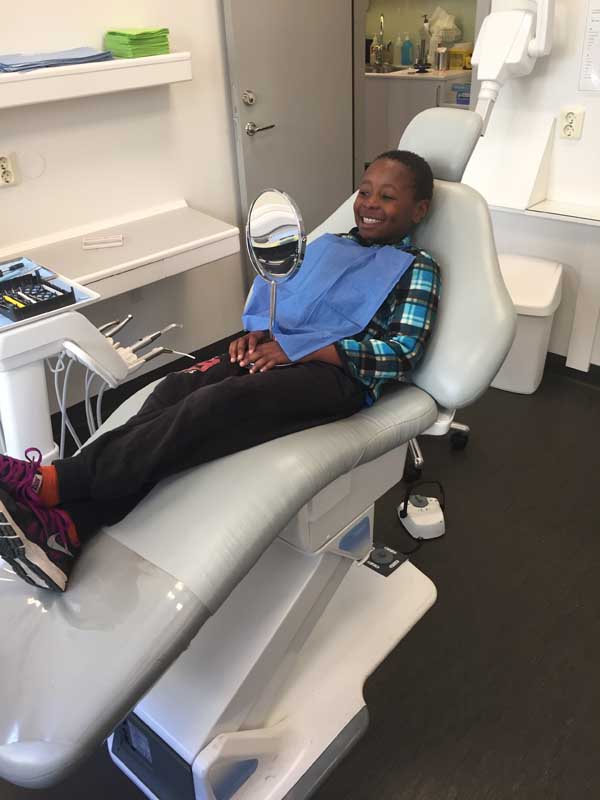 Agnes and Sara – thanks for coming to the public performance at Blå Huset! We are family"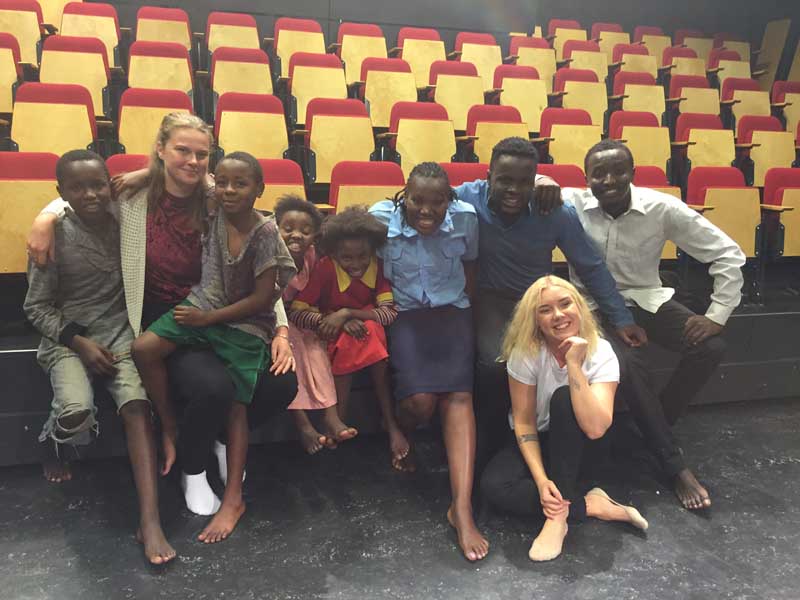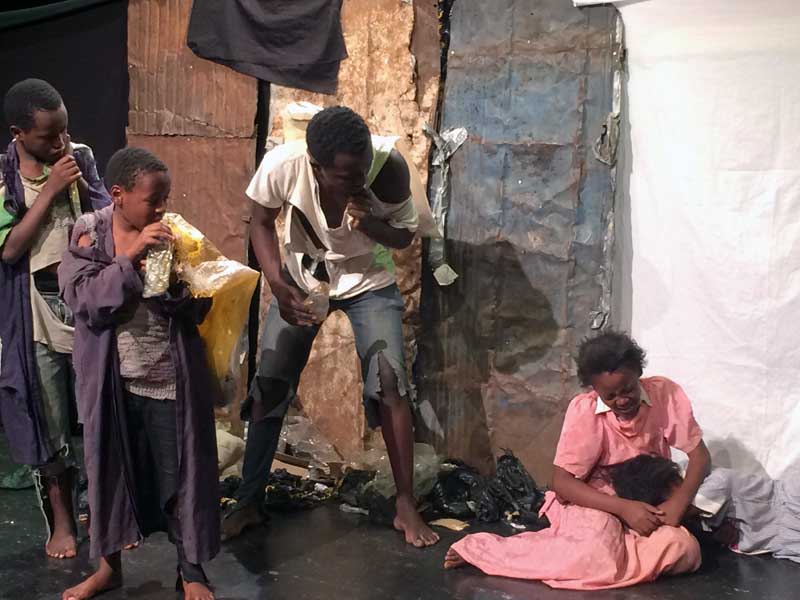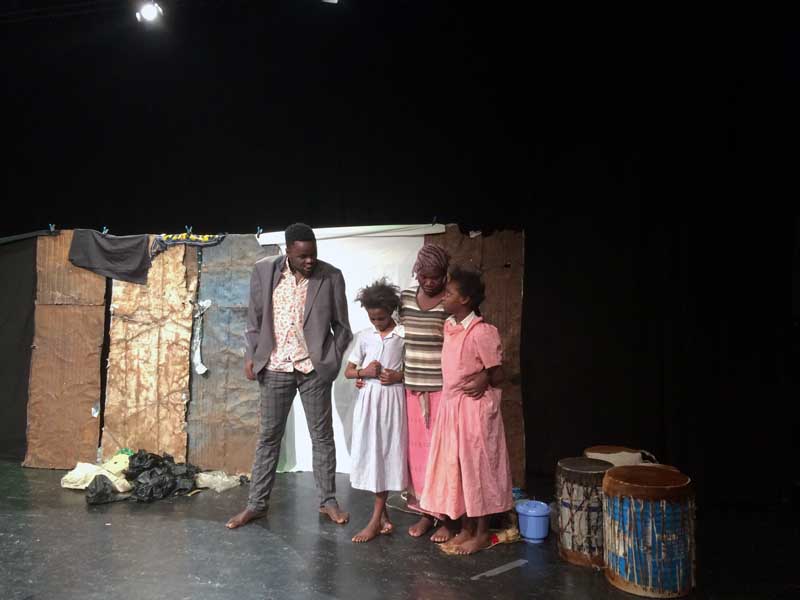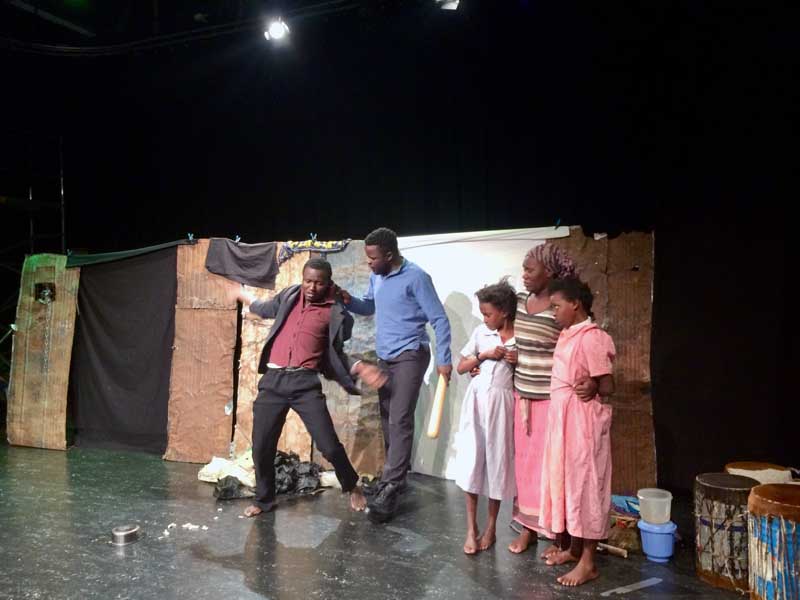 My Life Nämdö
23 september
Get water out of Kajsa's rowing boat and swim before we perform at Nämdö church – a lot of fun!
Rowing – is not easy!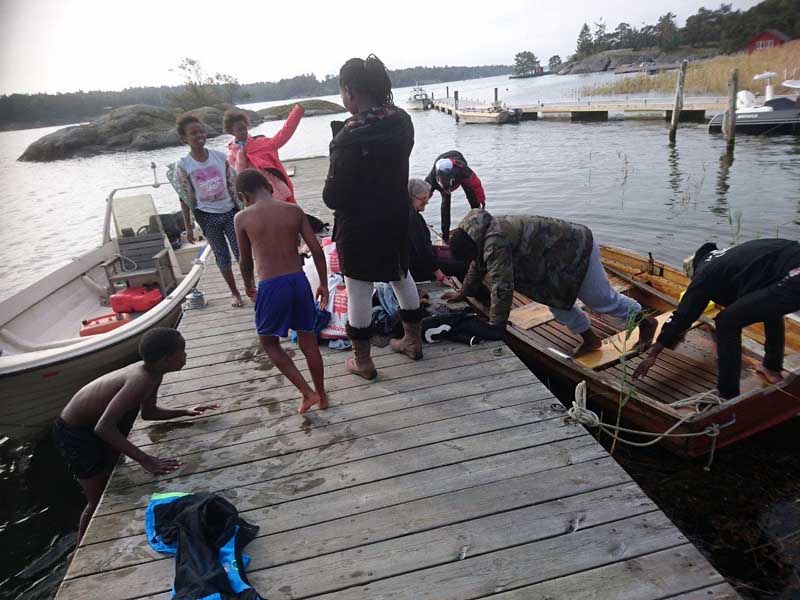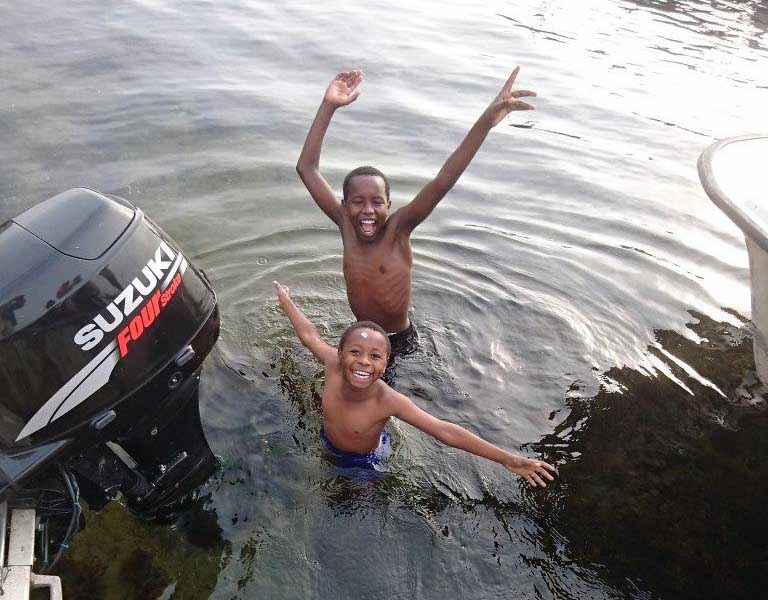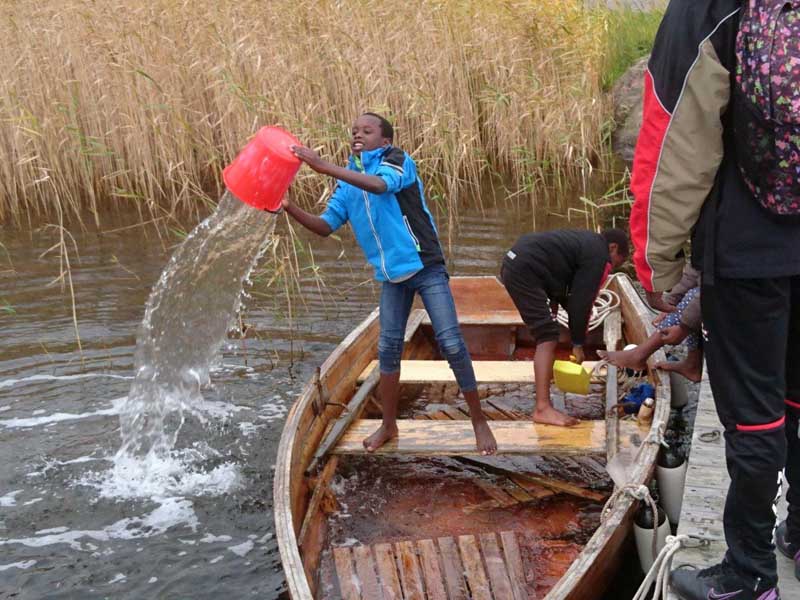 Strängnäs Mariefred Farsta Skärholmen
25-29 September
My Life at the Cathedral in Strängnäs – a massive experience!
The last performance in Farsta – but we meet again in Dandora in January!
Thanks for all presents, clothes, shoes, toys…!!!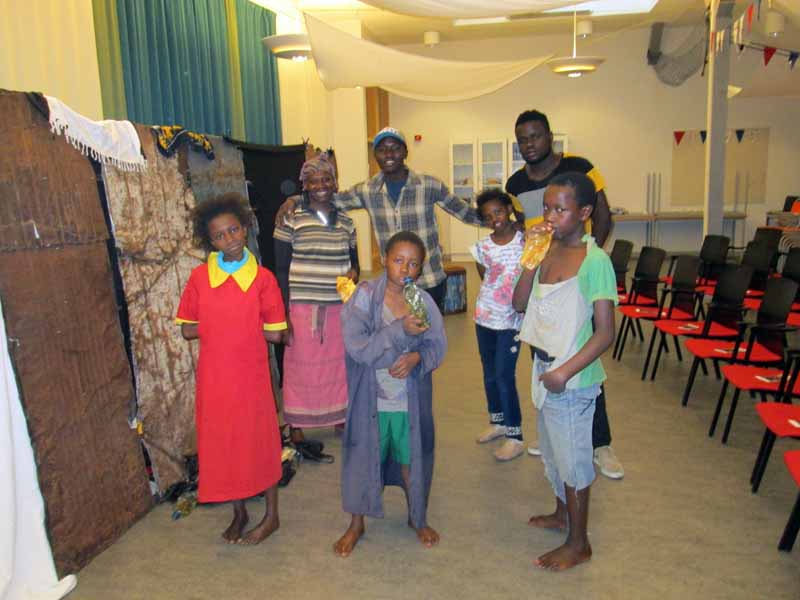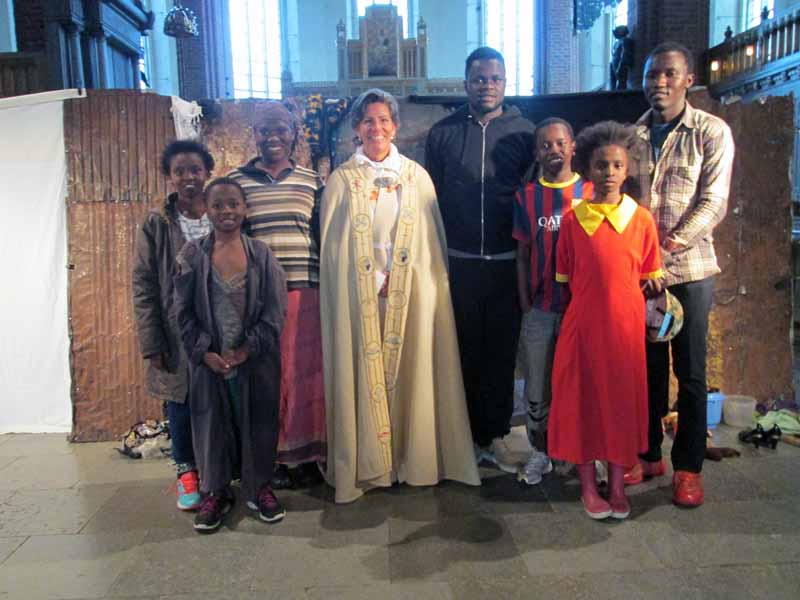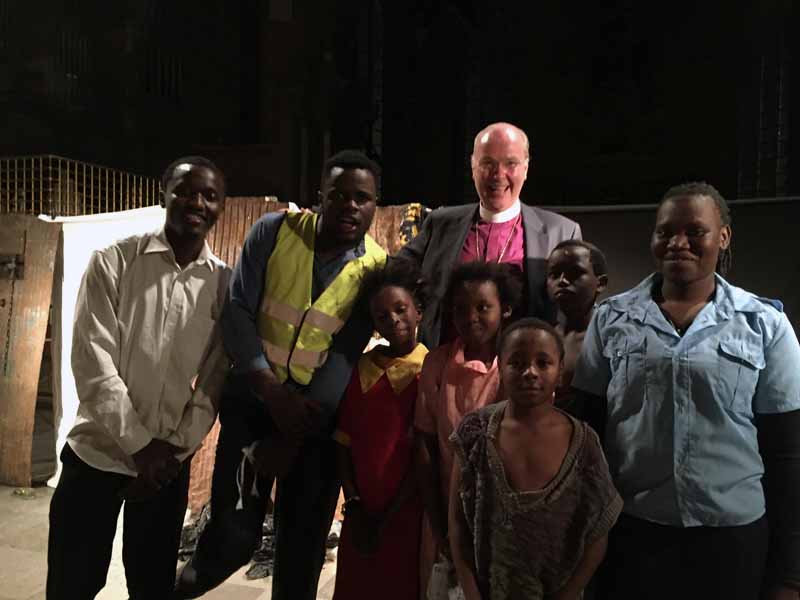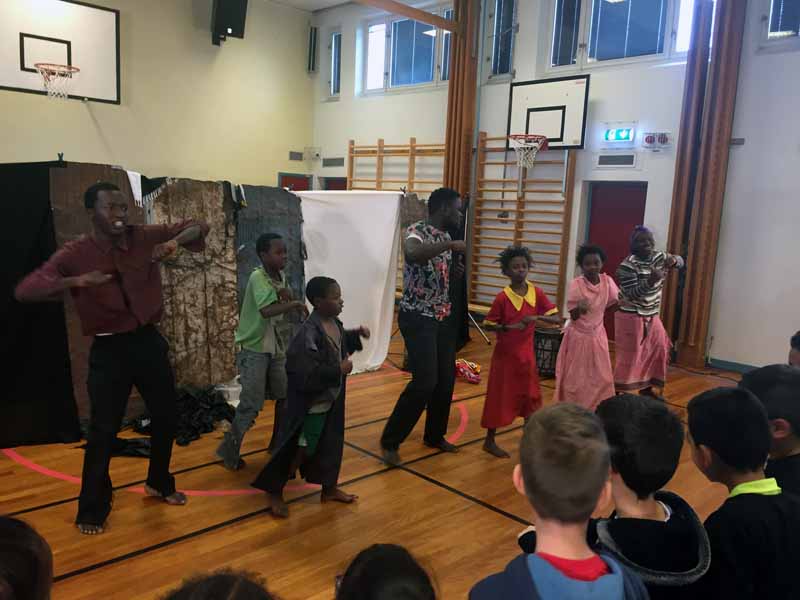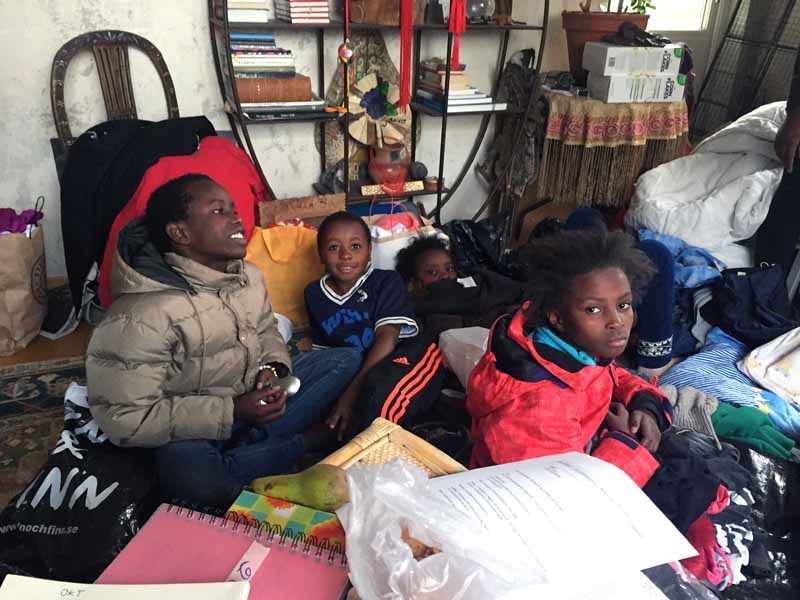 Jokkmokk Gällivare Kiruna
2-6 October
The audience – you are the best! We love you! We wait for Kajsa at the airport. Now the tour in the north can start. Nya Raketskolan can be translate to the New Rocket school – yeah you reach to universe! See you again 2018!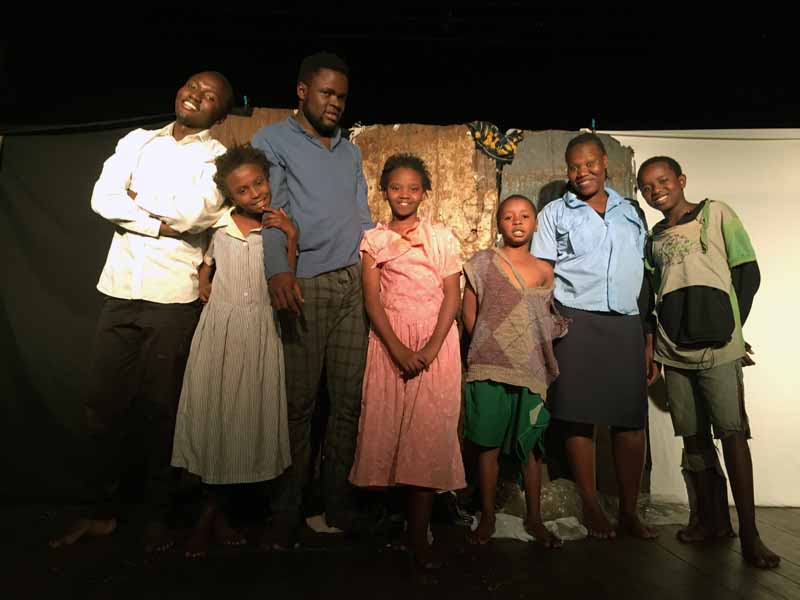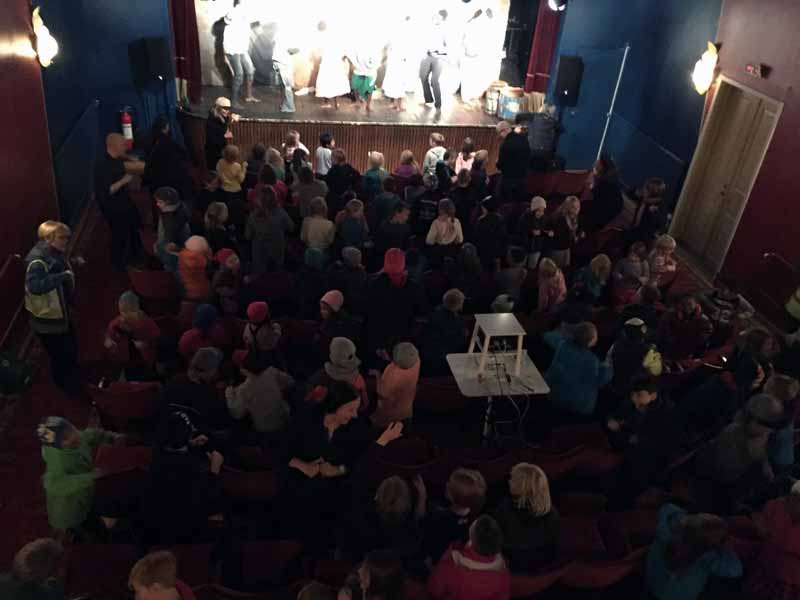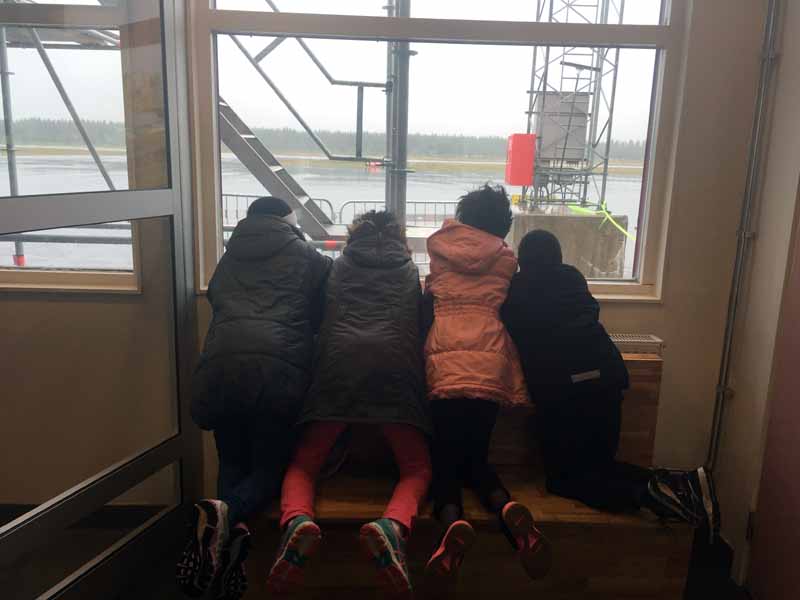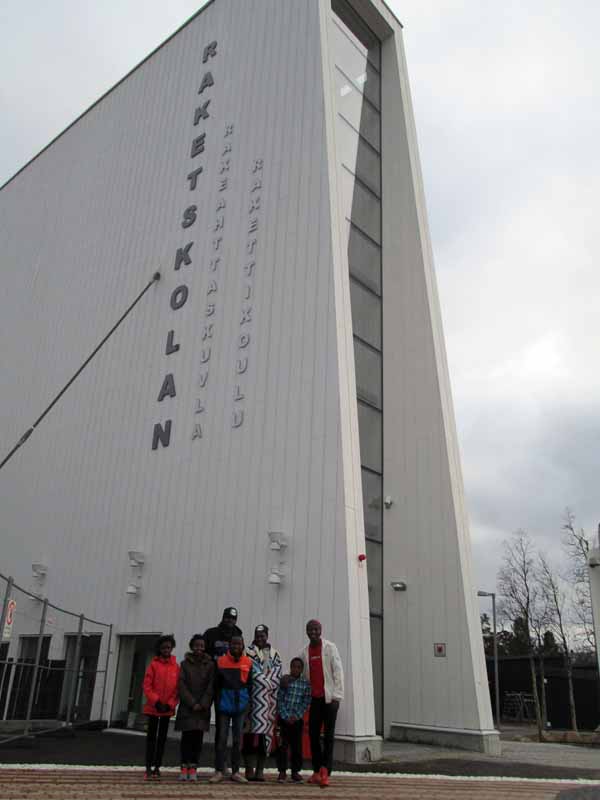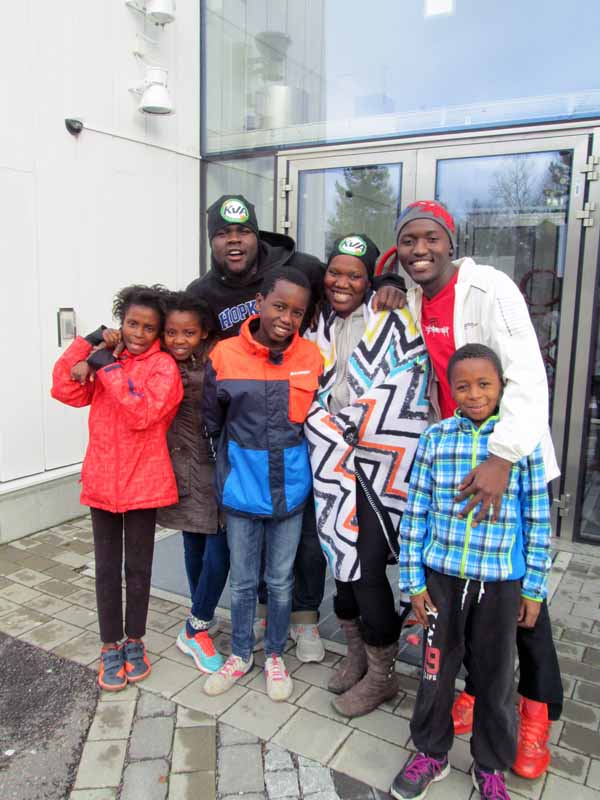 Kiruna Jukkasjärvi Överkalix Boden
9-13 October
Kiruna – Here we come! We take props in and out of the minibus – in and out of the numerous places of performing. Högalidsskolan – we think this school has the most spectacular view! Jukkasjärvi – we understand why your ice hotel is world famous!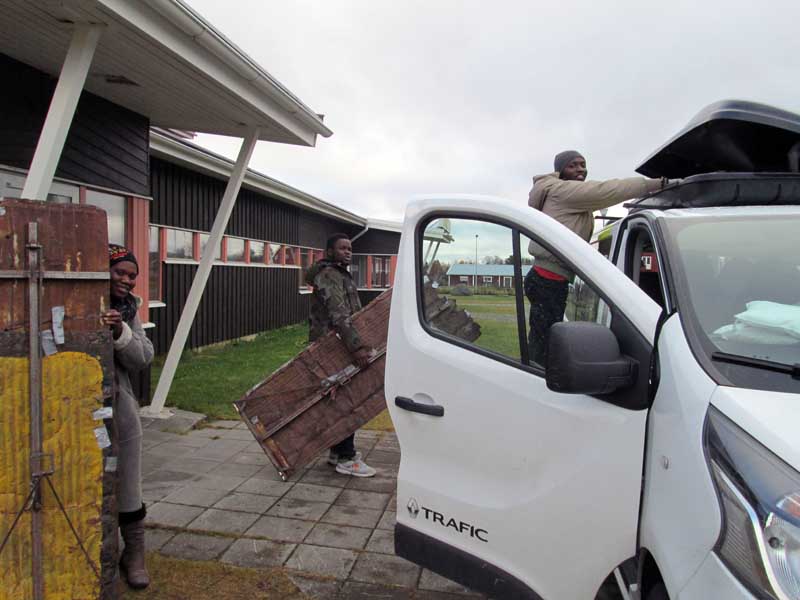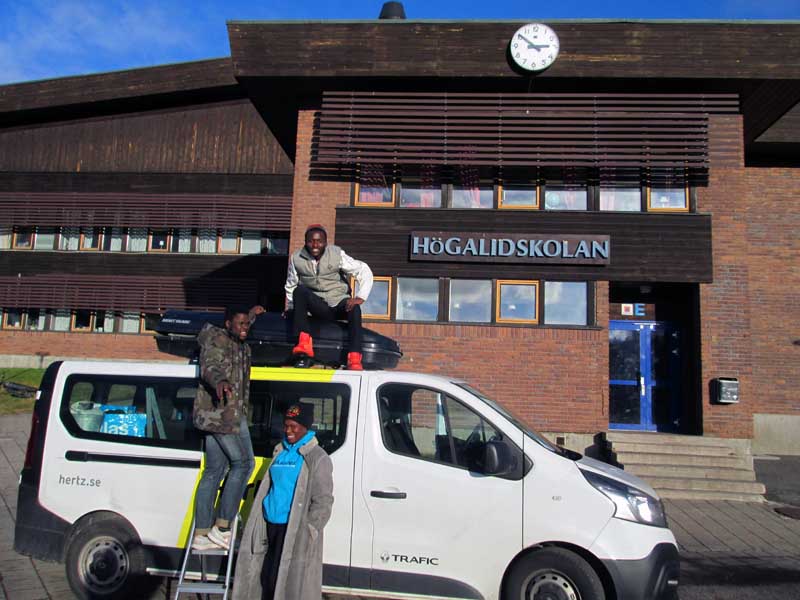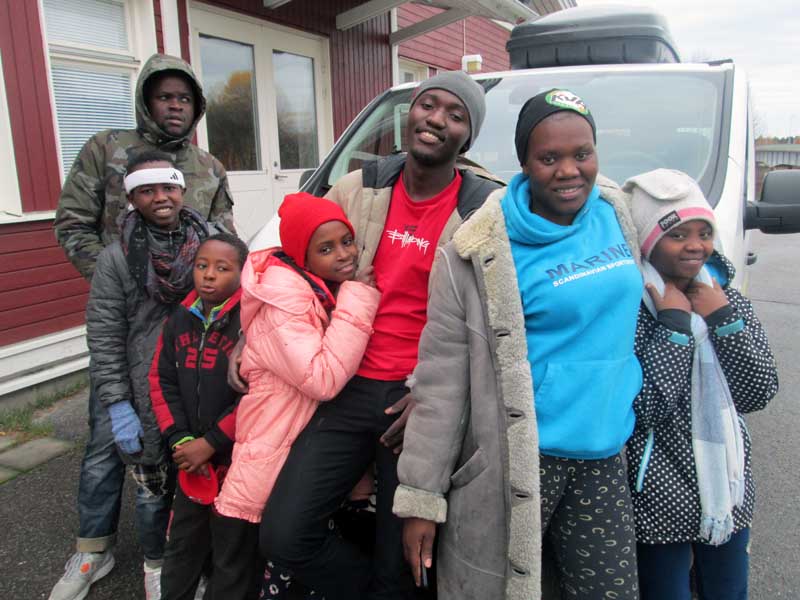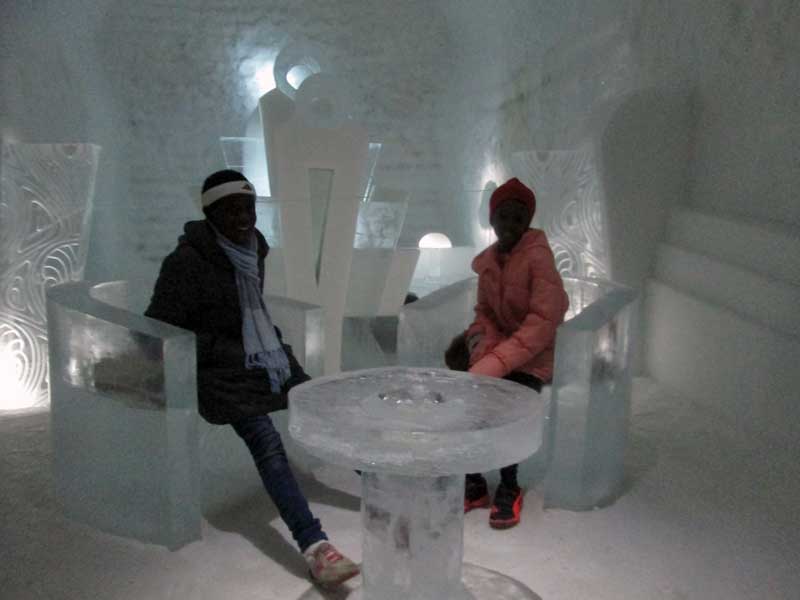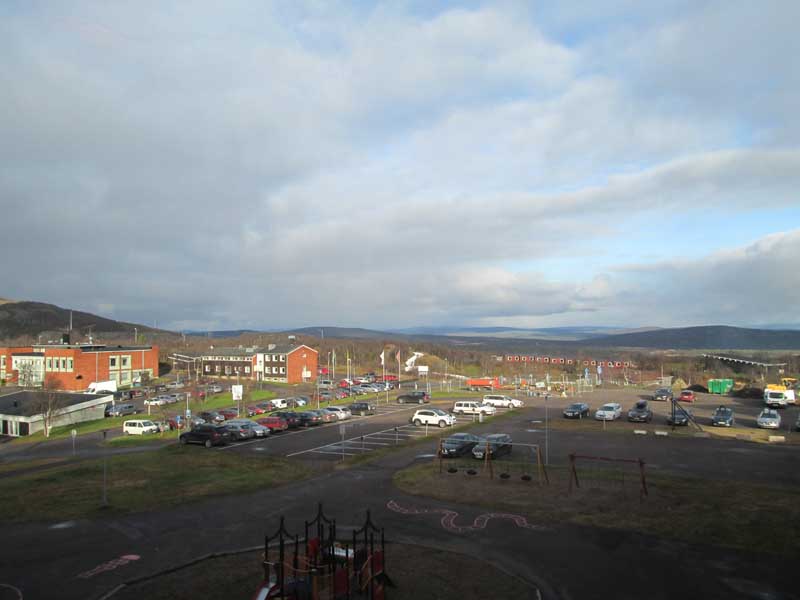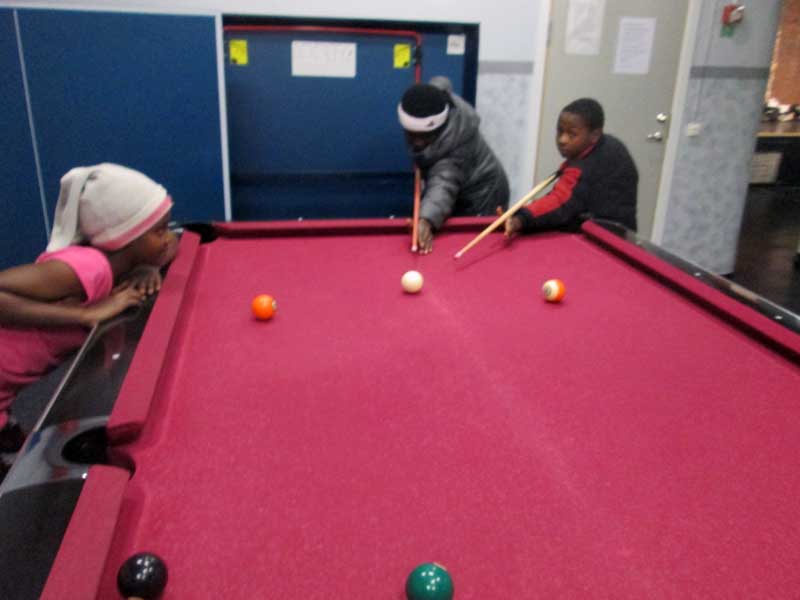 Sävast Kalix Arvidsjaur
16-20 October
Feel like coming home to Arvidsjaur. So many new friends! Thanks Camilla – for everything!
Kalix is also our home! Fun with all who dare dance! Sävast – Boden – Bosse and Barbro – great to see you again!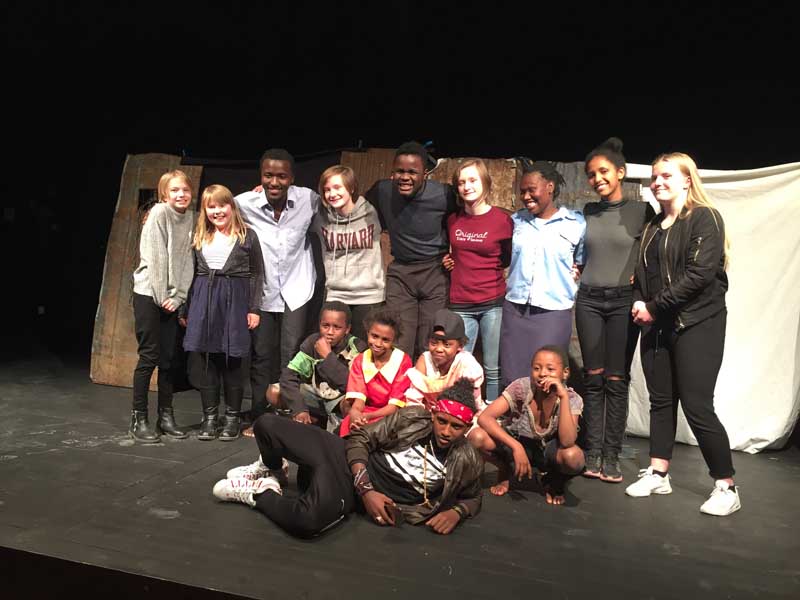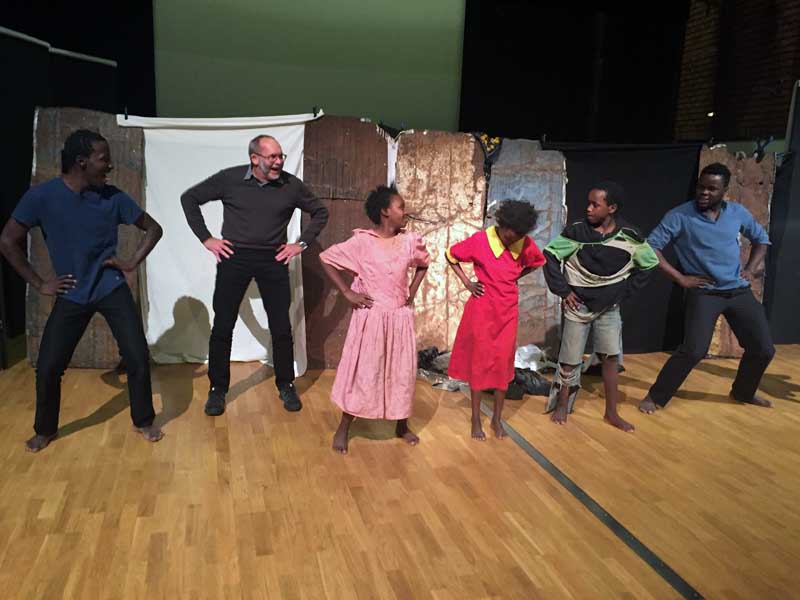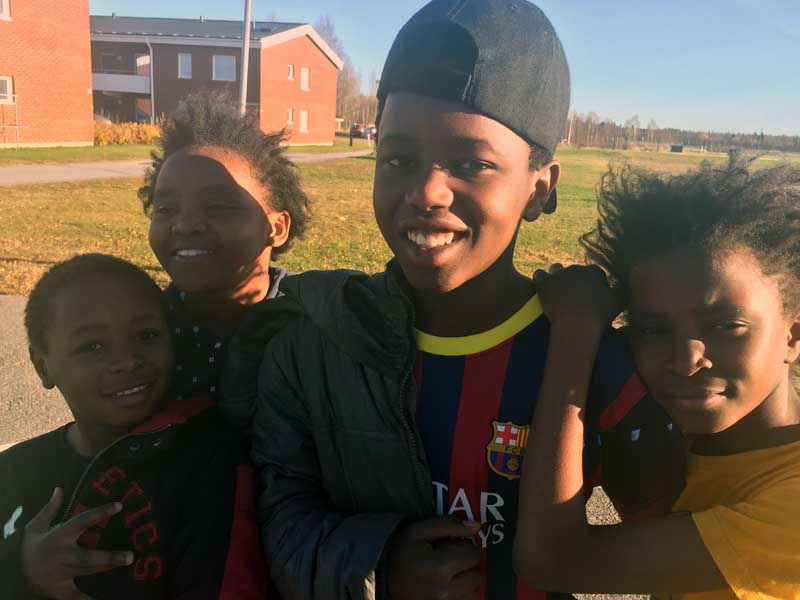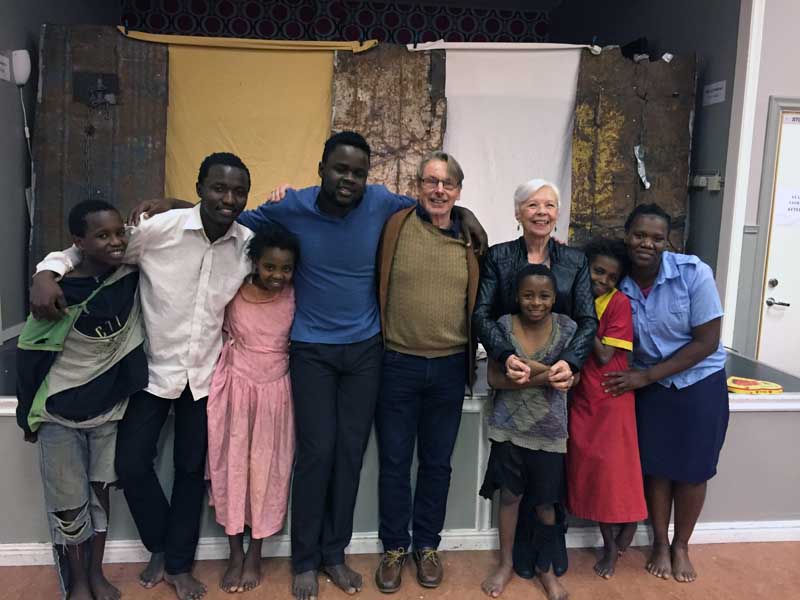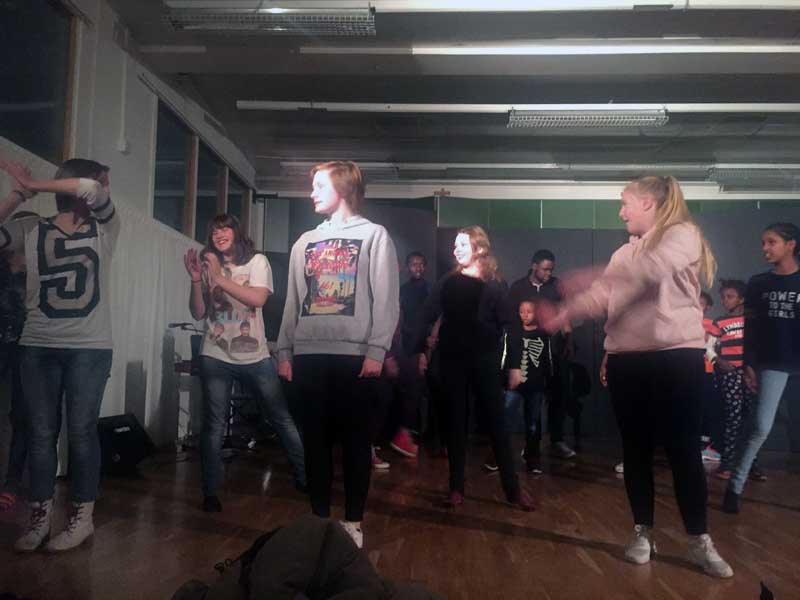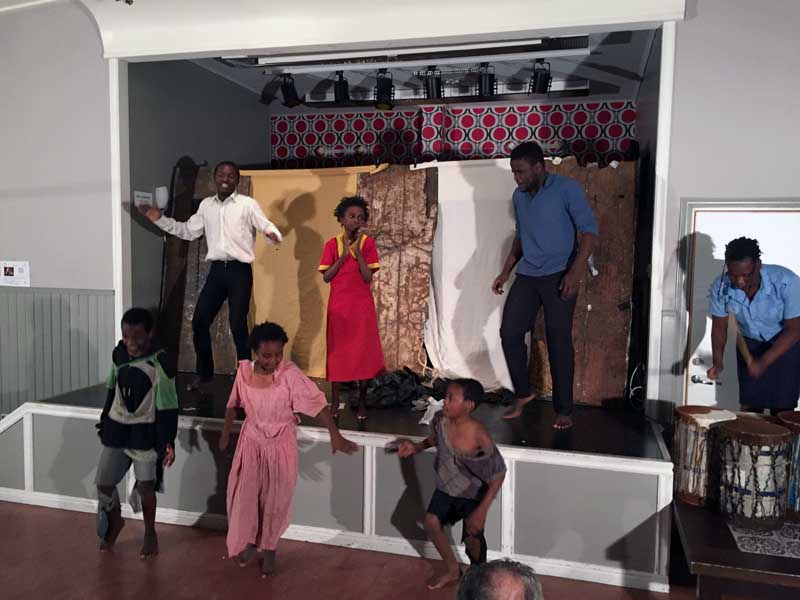 My Life tour ends with
Arvidsjaur Luleå Travelling Home
23-27 October
Great to create art from all kind of material and colors – we will miss Arvidsjaur!
In Luleå a box of brand new footballs, shoes and shirts for the girls football team in Dandora! Wow! And the last performance – Dag and Gösta – great we meet again next year! Farewell at Arlanda – happiness and tears…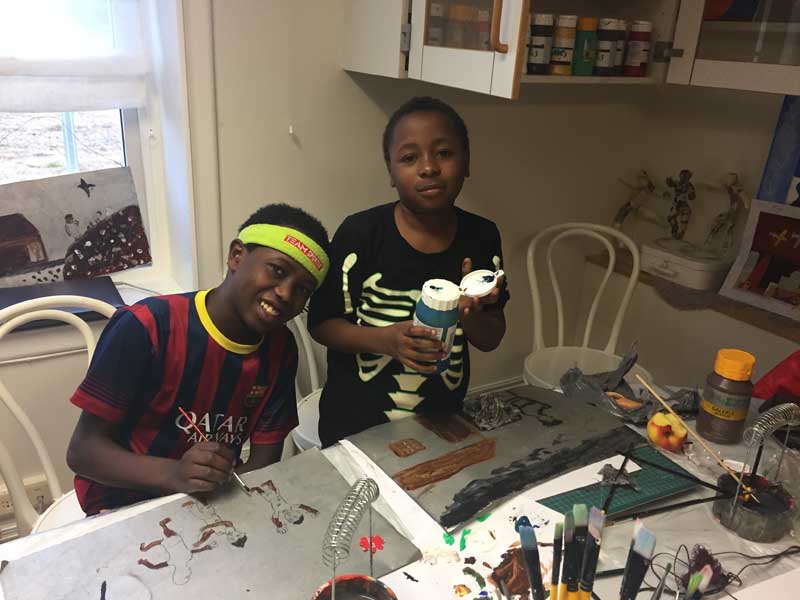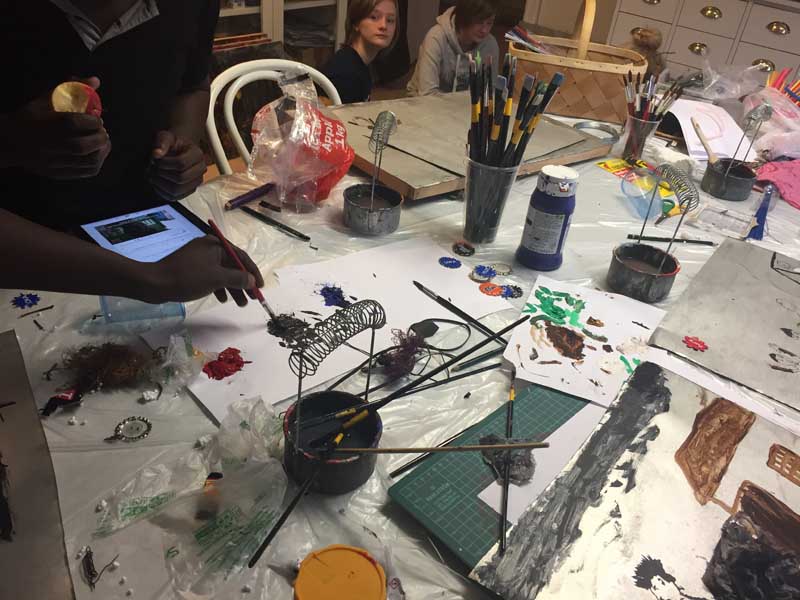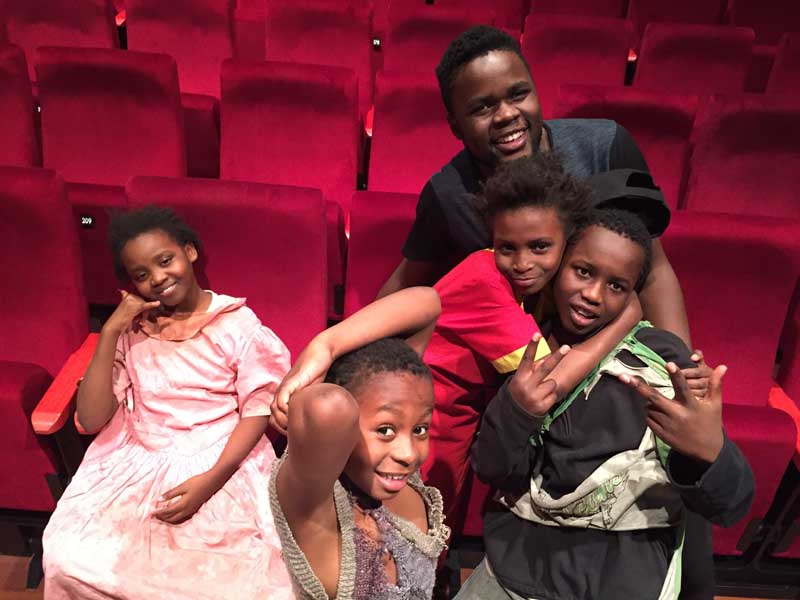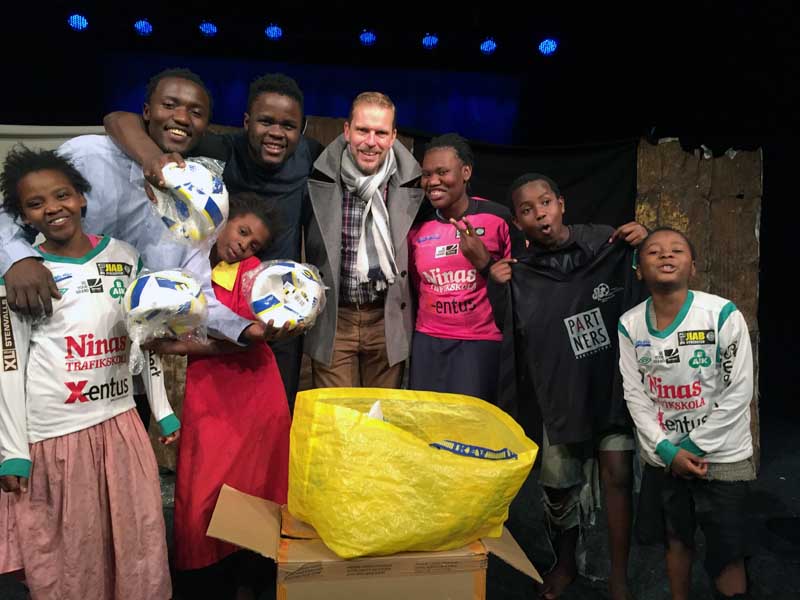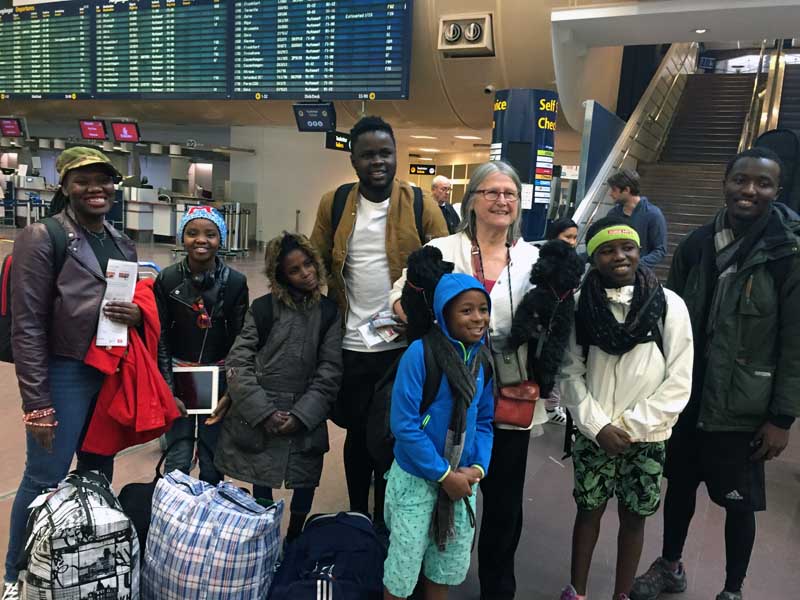 Inlägget finns också på:
Swedish