Children's Meeting Place
Kisa 25 April 2014
Chestnut tree (Aesculus hippocastanum)
A chestnut tree was inaugurated on the 25th of April 2014 at Vråkenområdet – a central place in Kisa.
– A tree where we can gather around or just meet and talk. A tree where both big and small decisions can take place – Mr Jerker Carlsson (head of the administration for culture and freetime) said before he took the spade for planting the Chestnut tree together with youth from Kisa and visitors from Kimilili, Kenya.
A trumpet fanfare were blowned for the Children's Meeting Place before the public left.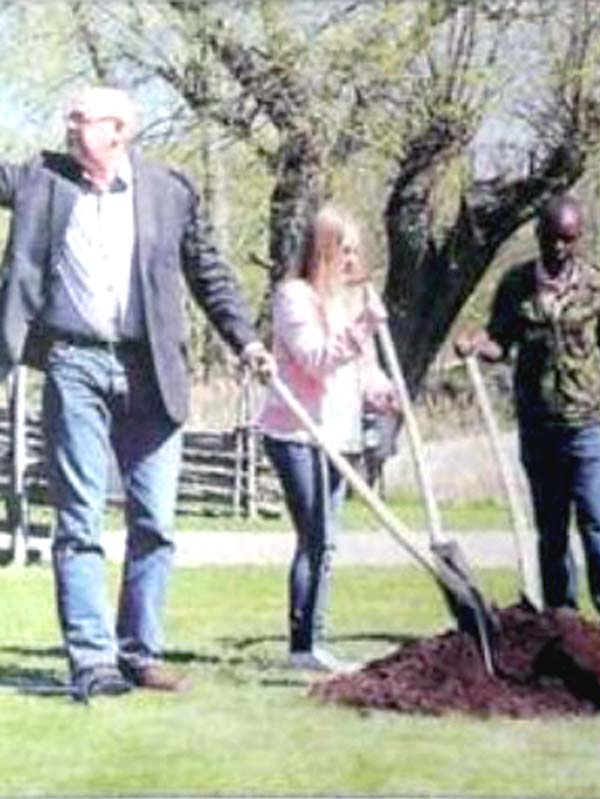 Inlägget finns också på:

Swedish